Spanish PM: Catalonia's independence push 'is over'
It "has not finished," Catalan leader counters as relationship next issue to tackle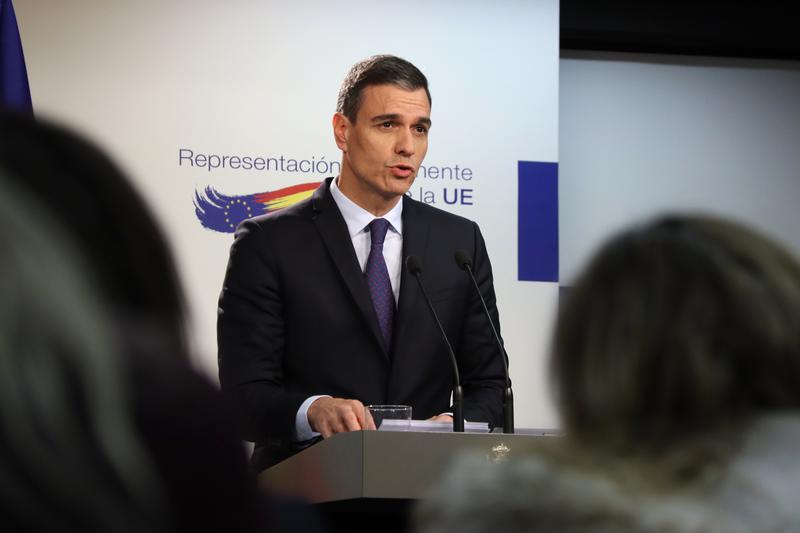 Spanish prime minister Pedro Sánchez announced that Catalonia's "independence push is over, and nowadays there is coexistence and compliance with the Spanish constitution" during a press conference in Brussels on Thursday night.
The leader considered the independence push to have ended after Congress approved the reform of the criminal code, replacing the crime of sedition with the lesser crime of aggravated public disorder, which is just one of the changes in the new text.
Sedition was the crime that some Catalan independence leaders were convicted of in 2019 for taking part in the organization of the 2017 self-determination referendum.
Spain cannot tolerate "returning to past debates," he said before ruling out the possibility of a future independence referendum as called for by the governing party in Catalonia.
"Not only because the Spanish constitution says so, but because we want to look for solutions that stop the bleeding," he said to journalists in Brussels covering this week's EU summit.
But for Catalan president Pere Aragonès, it "has not finished," as he said in an interview with Spanish SER radio station on Friday morning.
The politician believes the next step is to tackle the "relationship between Catalonia and Spain."
"If someone believes that because we have reached some deals, it means we have given up on our convictions, it shows that they do not understand what is going on in Catalonia," Aragonès said.
ERC, the party of which Pere Aragonès is a member, agreed with the Socialist and anti-austerity Unidas Podemos parties to green-light the criminal code reform in the Spanish chamber.
The goal of the Catalan leader is to "in the coming months," discuss "all options," he said before adding that "when there are confronted positions, it is time to exchange opinions and to try and find common ground."
Asked about Sánchez's statement regarding the legality of ERC's referendum on the self-determination proposal, Aragonès opened the door to "tackle" the issue.
"If the problem is the reform of the Spanish constitution and not the political will, let's discuss it," he said.