Congress approves criminal code reform amid Constitutional Court appeal controversy
Sedition replaced with aggravated public disorder and misuse of public funds modified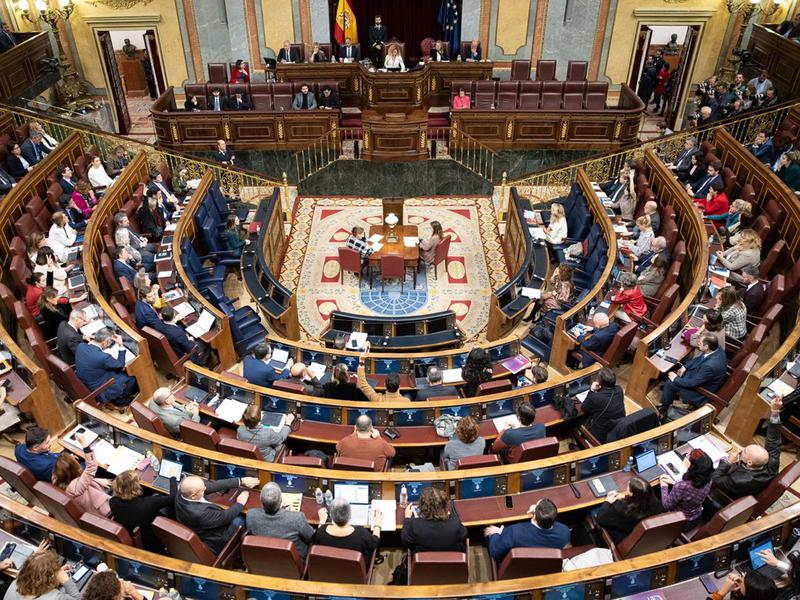 Spain's Congress voted in favor of reforming the criminal code on Thursday evening in a move that, among other changes, will replace the crime of sedition that Catalan independence leaders were convicted of with the lesser crime of aggravated public disorder.
The reform was backed by Spain's ruling Socialists and their junior partners Podemos, Basque parties PNV and EH Bildu, and pro-Catalan independence Esquerra Republicana and PDeCAT. Fellow pro-independence Junts per Catalunya and CUP voted against the changes alongside far-right Vox, while the conservative People's Party and Ciudadanos abstained.
Constitutional Court controversy
The debate prior to the vote, however, got off to a late start due to an appeal filed by the conservative People's Party against a measure in the reformed criminal code that intends to facilitate the renewal of Constitutional Court judges.
Spain's top court convened on Thursday morning, delaying the congressional debate, before announcing it would meet again on Monday to decide on the appeal, prompting the People's Party, far-right Vox, and Ciudadanos to call on Congress to postpone the vote until after the court ruling.
The Spanish government "is doing what separatism did in 2017," Ciudadanos' Inés Arrimadas said in a reference to the year the independence referendum deemed illegal by Spain was held.
It was initially unclear whether the vote would go ahead or whether the court would rule on a yet-to-be-approved measure, which would have been unprecedented. This led many left-leaning lawmakers to draw comparisons with the failed 1981 military coup, while pro-independence MPs brought up the Constitutional Court warnings against debates and motions in the Catalan parliament about leaving Spain and the monarchy.
Misuse of public funds
In addition to sedition, another one of the main changes is in regards to the crime of misuse of public funds, with the reform distinguishing between whether there is a motive of personal profit or not. The reform also creates the new crime of illicit enrichment.
As is the case with sedition, changes to the crime of misuse of public funds stem from talks between Catalonia's governing party Esquerra Republicana and Spain's governing Socialist party and have generated a heated debate in Congress and beyond. And while Esquerra chose to back the 2023 Spanish budget following the announcement of the reform, both parties deny these issues are related.