Spanish government under fire for referendum violence
International politicians criticize police aggressions against Catalan citizens trying to vote, calling on the Spanish government to end the violence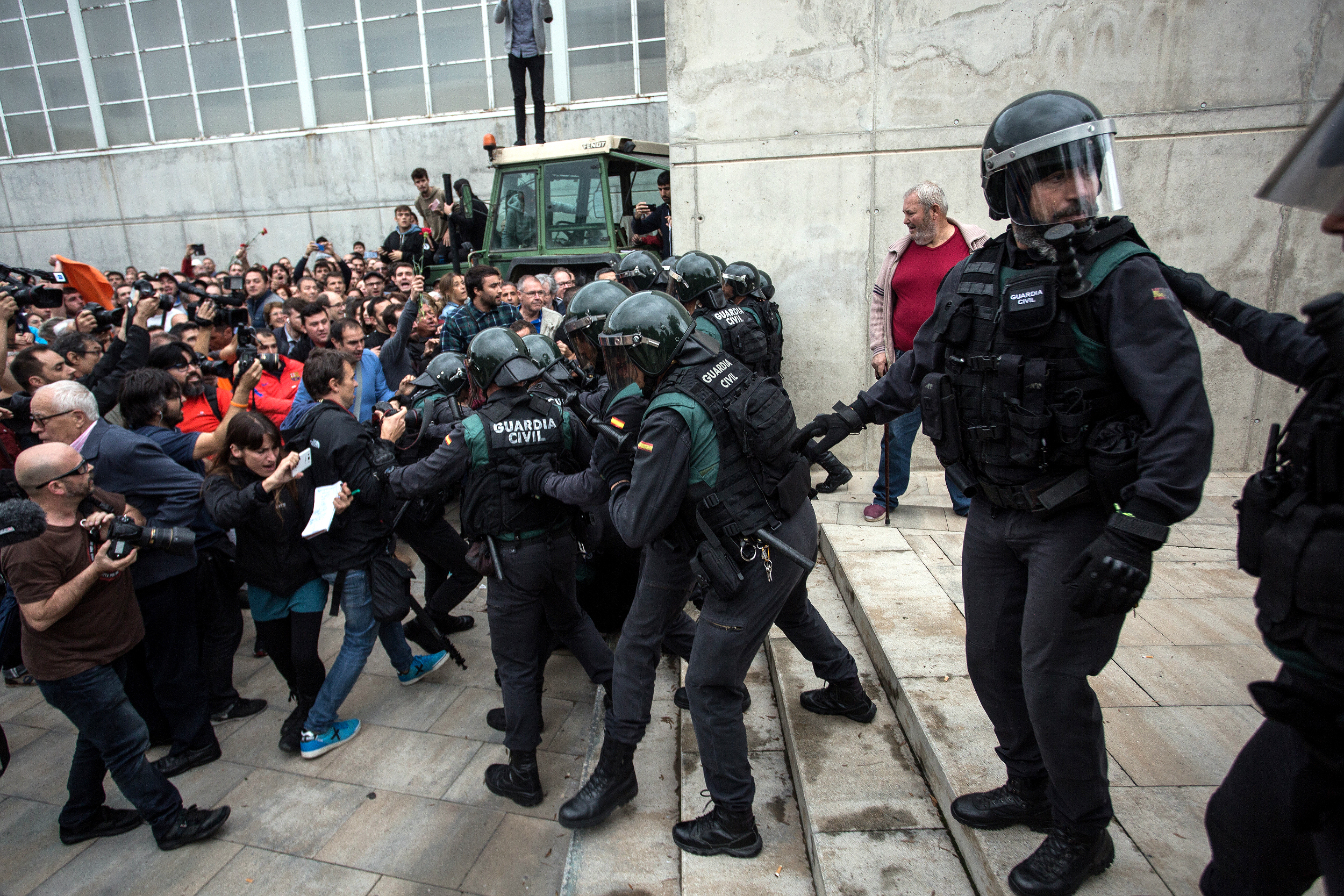 The Spanish government's management of today's independence referendum has come under intense international criticism as it emerged that some police have been using violence in order to prevent people from voting.
"Violence can never be the answer," Belgium prime minister Charles Michel said on Twitter as the day's events took a turn for the worse. "We condemn all forms of violence, and reaffirm our call to dialogue."
Much to the behest of many politicians worldwide, what started as a relatively peaceful day quickly descended into chaos. As polling stations opened and people readied themselves to vote, the thousands of police officers deployed in Catalonia also began to mobilize.
Under the authority of Madrid, Spain's paramilitary Guardia Civil closed in on polling stations to prevent people from voting in the referendum Spain has always maintained as "illegal and undemocratic."
Clashes broke out as riot police charged peaceful protesters and citizens waiting to vote. At the time of writing, an estimated 460 people have been injured at the hands of the police, who fired rubber bullets at crowds and beat peaceful protesters with batons in order to keep people away from the ballot boxes.