Spanish government to challenge opening of new Catalan offices abroad
Spain's Foreign Affairs Minister Borrell: delegations are "clearly harmful" to country's interests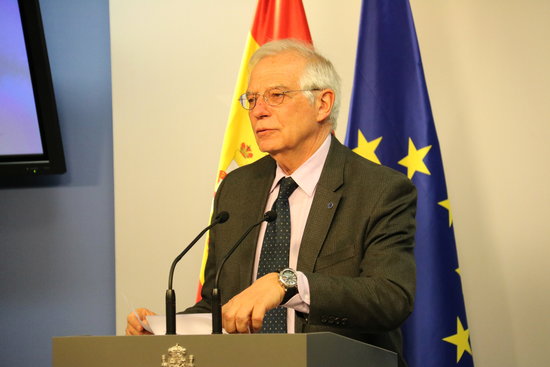 In response to the Catalan government's announcement on Tuesday that it would open new offices in Mexico City, Buenos Aires and Tunis, Spain disclosed on Thursday that it would be challenging this move.
Spain's Foreign Affairs Minister Josep Borrell stated that the opening of Catalan government offices abroad was "clearly harmful to Spain's interests" and that an administrative appeal would be filed in an attempt to prevent them from opening.
A report by Borrell's ministry stated that these offices created even more work for Spanish diplomats, forcing them to "counter secessionist propaganda."
In an interview with ACN on Thursday, the Catalan Foreign Minister Alfred Bosch – who had announced the inauguration of the three new offices – said that the only negative propaganda Spain received was when it "violated civil and human rights and eroded democracy."
Catalan delegations aiming to expand Catalonia's influence abroad were shut down when the Spanish government intervened in Catalonia by implementing Article 155 of the Spanish Constitution following the failed 2017 independence bid.
In 2018, the Catalan government began to reopen some of these offices although the Spanish government has repeatedly claimed that Catalonia is overstepping its role as a political entity within Spain.