Spain paid informants in Catalan police to fight independence, say reports
'El Mundo' says the expenses from a reserve fund led to identification of officials to be sacked after referendum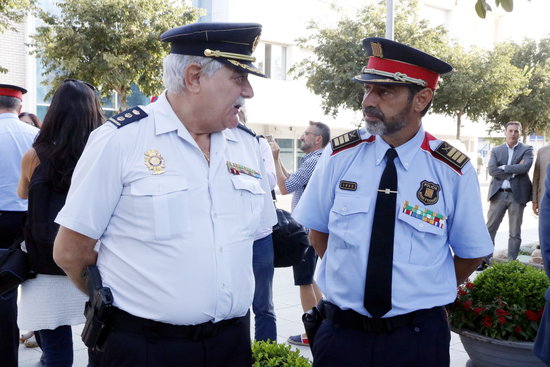 The Spanish police made "systematic payments" to some officers of the Catalan police force, the Mossos d'Esquadra, to act as informants on potential links between the police leadership and the government in Catalonia over the 2017 referendum preparations.
This is according to Spanish daily 'El Mundo,' which says that with the data gathered by the informants, the government in Madrid earmarked the Mossos officials to be automatically sacked when Catalonia's self-rule was suspended.
In fact, as soon as Spain took over Catalonia's administration in October 2017, several officers were fired, such as Josep Lluís Trapero, the Mossos' head. On January 20, 2020, Trapero and other leaders will face trial for rebellion, and he faces up to 11 years in prison.
According to 'El Mundo,' Spain's home affairs ministry, now run by the Socialist Party, has informed the National Court of declassified information on the payments made when the People's Party was in charge.
The information about this reserve fund was sent to the court "mixed together with documents linked to the so-called 'Kitchen operation,' in which public funds diverted to spy and steal information from the former People's Party treasurer Luis Bárcenas is being investigated," says the newspaper.
Catalan government reaction
Shortly after learning the news on Monday morning, Catalonia's vice president Pere Aragonès called for "transparency."
Yet, he also said that the independence camp is not surprised by this type of activity: "We know of a lot of attempts to drag us through the mud."
The Spanish state "always ends up resorting to the sewers rather than parliaments," he added.