Spain's National Court confirms trial for 12 pro-independence CDR activists for terrorism
Committees of the Defense of the Republic members could be pardoned under a future Catalan amnesty bill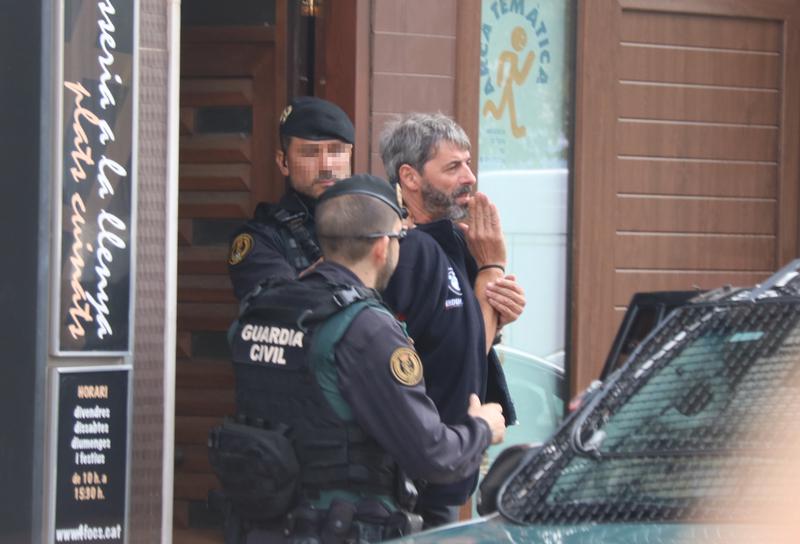 Spain's National Court has confirmed that 12 Catalan pro-independence grassroots activists from the Committees of the Defense of the Republic (CDR) will be tried for terrorism.
All 12 are accused of belonging to a terrorist organization and eight of them are also charged with the possession, storage and manufacture of explosives of a terrorist nature.
The judges of the Spanish anti-terrorism court in Madrid believe that they were part of a cell made up of individuals from different CDRs with a high degree of radicalism, who wanted to achieve Catalan independence through violence.
The court has rejected all appeals and agreed to proceed with the trial.
The Catalan pro-independence legal platform Alerta Solidària has criticized the court for "rushing" the trial before a possible Catalan amnesty bill that could include the 12 activists comes into effect.
"Spain's National Court is moving to prosecute and to finalize one of the dirtiest state repression operations against the Catalan independence movement," they said.
The developments in the case come amid negotiations between Socialist leader Pedro Sánchez and Catalan pro-independence parties ERC and Junts over an amnesty bill that would pardon all those involved in the organization of the 2017 referendum.
The scope of the amnesty is uncertain, but the activists could potentially be included in it.
Blocking roads and lifting toll barriers, among alleged actions by group
The judge's decree reads that the supposed cell was accountable for several actions in favor of independence and against the imprisonment of politicians, including blocking off roads to traffic, dumping oil on the C-55 road to prevent the transfer of the jailed leaders from Catalonia to Madrid and forcibly lifting toll barriers.
The court also says that the indicted individuals were planning to occupy the Catalan parliament for at least a week.
If convicted of these terrorism-related crimes, the 12 activists could face sentences of up to 27 years behind bars.
Independence campaigners: 'repression' and 'dirty war'
The accused have repeatedly denied the events for which they are accused, with the independence camp describing the accusations as part of the "dirty war" of the Spanish state against dissidents who want a Catalan republic.
The imprisonment of nine politicians and leading activists from 2017 to June 2021 for the organization of the 2017 referendum is another major judicial procedure considered to be a 'dirty war' by the independence campaigners, who also describe these cases as "repression" and part of the "general proceedings against independence."