Spain executed only 16% of allocated budget to Catalonia in first half of 2022
Madrid is "permanently mistreating" Catalans, says government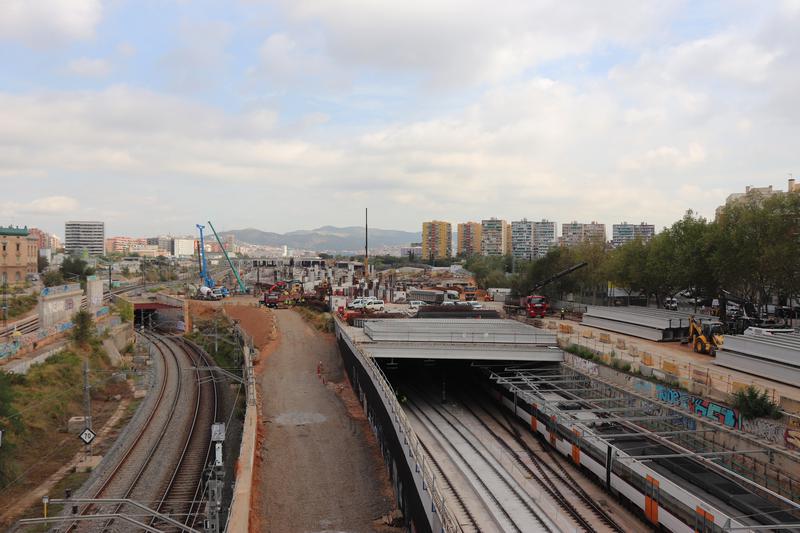 Spain executed only 16% of the allocated budget to Catalonia in the first half of the year.
According to data published by the Spanish finance ministry on Tuesday, €1.41 billion were invested on Catalonia, 64% of the €2.23 billion allocated for 2022, but €1.07 billion of these was the compensation to the company Acesa in exchange of putting an end to tolls in the AP-7 highway, which lowers the execution to 16%.
Catalonia is the third last territory in Spain in investment execution percentage at the end of June, while others, such as the Madrid region, have seen more than half of the allocated funding used (52.4%).
In the first semester of 2022, the Spanish government spent just 11.2% of their public investments on Catalonia – below the 17.2% stated in the 2022 budget, which, in turn, is also lower than the weight of the Catalan GDP to Spain's economy (around 19%).
On Wednesday, the Catalan government expressed outrage at the figures, saying that Madrid is "permanently mistreating" Catalans.
"The state has abandoned Catalans," government spokesperson Patrícia Plaja said in a press conference.
"These figures should embarrass more than one politician."
Pro-independence parties have complained for years about a fiscal deficit, that is, receiving less money in investments than the share Catalonia contributes to the Spanish GDP.
On Thursday morning, Spanish PM Pedro Sánchez ensured that the Spanish executive is "compromised in speeding up the budget execution in Catalonia," after complaints from Junts and Esquerra during their speeches in Congress.
In fact, Sánchez did not relate the low execution to "lack of compromise," Sánchez said, but from "suffering the consequences of bottlenecks and prices increasing for many of the construction materials," he added.
2023 budget
The Spanish government's 2023 budget bill will see 17.2% of funds allocated to Catalonia, below its GDP share of 19%, a similar amount as in 2022.
The spending plan presented by the Socialist and Podemos coalition government on October 6 allocates €2.308 billion to Catalonia, slightly up from last year's €2.23 billion in last year's budget.