Spain considers regional tax range rate amid inheritance and wealth policy row
Catalonia accuses conservatives of "attacking" Catalans by lowering taxes to lure businesses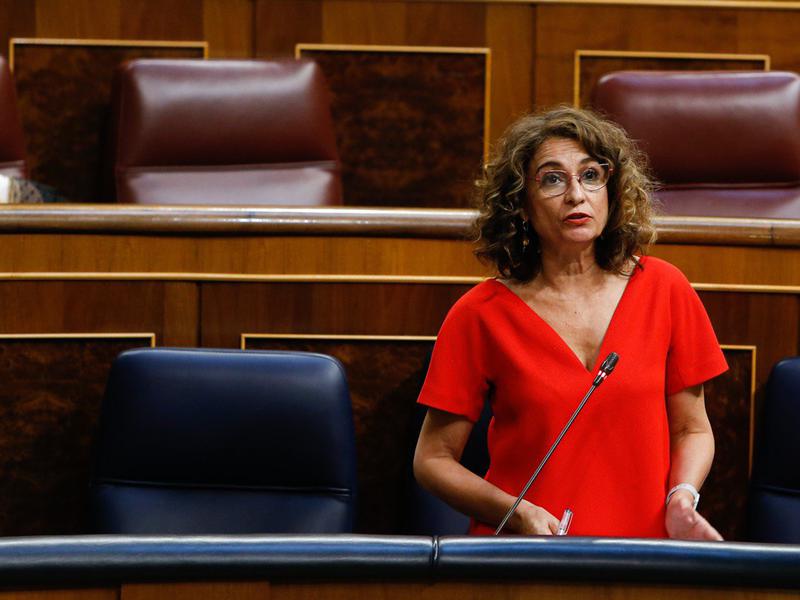 The Spanish finance minister, María Jesús Montero, suggested "harmonizing" different regional taxes, including wealth and inheritance levies after the Andalusian president proposed to remove these two regional taxes.
The goal, as announced on Wednesday by the minister, is to avoid "tax dumping," referring to territories lowering their taxes to attract new businesses from other parts of the country.
The Andalusian head of government even addressed entrepreneurs by saying that "in Catalonia, there is an inheritance tax. In Andalusia, we do not have one. In Catalonia, there is a wealth tax. But not in here. And further to that, we will never become independent as we are proud to be Spaniards."
The new policy, expected to be confirmed by Andalusian lawmakers on Friday, will see inheritance and wealth taxes removed.
For the Catalan president, Pere Aragonès, the comments made by the People's Party official are a way of "attacking" Catalans just "for electoral gains," he said. The only idea from the conservative government is to "take away employment from Catalonia" by inviting businesses to pay fewer taxes.
On a similar level, the economy minister, Jaume Giró, said that because of Madrid and Andalusia regions' presidents' comments about Catalonia "some of us want to leave Spain as soon as possible."
It was Madrid's president, Isabel Díaz Ayuso who welcomed Moreno's move to remove the inheritance and wealth taxes. In the Spanish capital, they have not paid any of these two taxes since 2004.
"I think that what they have to do in Catalonia is lower taxes for all residents. It makes no sense for Catalonia to have a dozen of their own taxes they've reinvented with fiscal engineering," Ayuso said.
For Montero, the Spanish finance minister, the idea to harmonize and set a tax range rate would "avoid for some regions in Spain with fewer financial back up to do the same," she said.
This proposal is different from the one publicly made on Tuesday by Spanish Social security, inclusion, and migration minister, José Luis Escrivá, who suggested coordinating all taxes from the central government.
Avoid "tax havens"
The finance minister's idea will be to have experts set up the range to avoid "tax havens" within Spain.
On Tuesday, some Catalan political parties welcomed the proposal made by the Andalusian president, while others condemned the decision.
In fact, on Wednesday, Giró assured during a press conference that removing these taxes in the southern Spanish territory is only possible because the region receives more money from the central government, as opposed to Catalonia.
"Catalonia is a territory that redistributes money towards other Spanish regions, and Andalusia benefits from it," he claimed.
In Catalonia, the government reimburses up to €543 million from the wealth tax, far lower compared to Andalusia's €93 million. The economy minister assured that he "would never make a proposal" such as the one made by Moreno.