Government accuses Andalusia of populism for inviting entrepreneurs
Southern Spanish leader tries to attract businesses with new policy scrapping inheritance and wealth taxes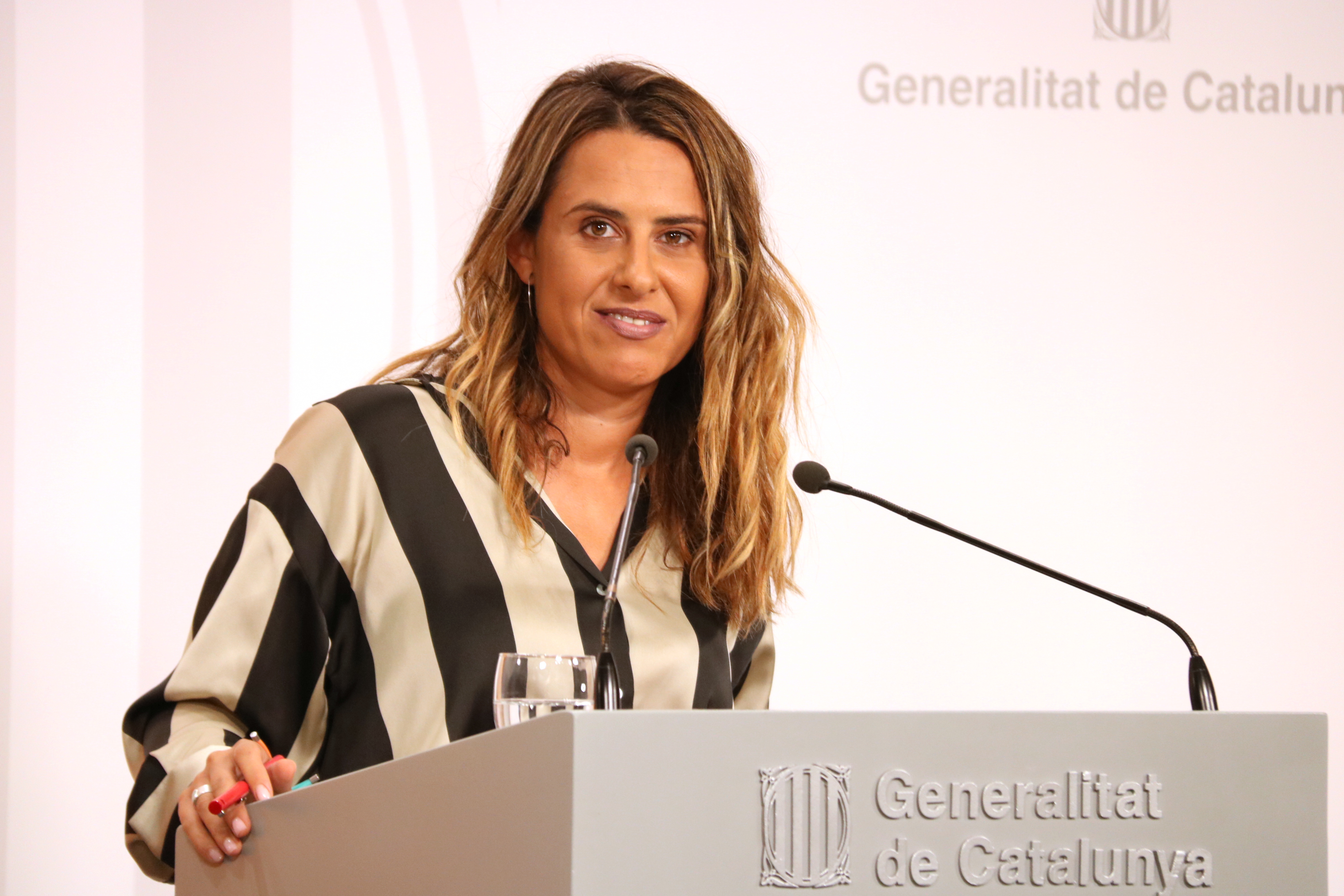 The Andalusian president's comments inviting Catalan entrepreneurs to move to southern Spain to pay less in taxes have angered the Catalan government. Barcelona has accused the conservative politician, Juanma Moreno, of populism and called on him to focus on the needs of his own constituents.
A new policy, expected to be confirmed by Andalusian lawmakers on Friday, will see inheritance and wealth taxes removed.
"Leave Catalans in peace," Patrícia Plaja, the cabinet spokesperson said in a press conference on Tuesday midday. "Catalonia will always determine its tax policies based on its residents' needs."
The member of the executive responded to Moreno's statement welcoming businesses to Andalusia. "To Catalan entrepreneurs, I tell them, this is their land," he said in the Spanish city of Seville.
"In Catalonia, there is an inheritance tax. In Andalusia, we do not have one. In Catalonia, there is a wealth tax. But not in here. And further to that, we will never become independent as we are proud to be Spaniards," the Andalusian president, added.
The new economic policy would have an impact of 0.6% on the Andalusian budget. So far, these kinds of subsidies were only applied in Madrid, however, the People's Party leader wants to follow the Spanish capital leadership.
Taxes are a "block towards innovation," Moreno said before claiming that "out of the 20 biggest contributors in Andalusia, half of them left the territory."
These changes would have a direct impact on around 100,000 people, who currently pay around €100 million in taxes.
Catalan political parties split over proposal
While the Catalan government, formed by pro-independence parties Esquerra Republicana and Junts per Catalunya, opposes the changes from Andalusia, other forces are in favor.
Center-right pro-independence PDeCAT, in favor of suppressing the wealth tax, considers the "wealth tax limited in time," according to its congress spokesperson, Ferran Bel.
"In the vast majority of European countries, the tax is not being enforced as taxes should be implemented following other conditions," Bel added in a press conference from the chamber.
One of the other Catalan parliamentary groups in the Spanish Congress, Junts per Catalunya, declined to comment on the Andalusian decision.
On the other hand, the far-left CUP spokesperson, Mireia Vehí, considered the policy change "obscene," and defended that what needs to be done is to "split the costs of the current crisis."
The largest employer's association in Catalonia, Foment del Treball, condemned Moreno's words welcoming Catalan entrepreneurs to his territory.
"This situation could gravely endanger the economy and employment figures, while creating a bigger territorial imbalance," the association said in a statement.
However, they suggested the wealth tax should be suppressed and said that "taxes in our country should be equal to the rest of Europe, where this tax does not exist," the document reads.
Spanish government proposes different policy
After Moreno's decision on Monday evening, the Spanish Social security, inclusion, and migration minister, José Luis Escrivá, criticized that state taxes are handled by territories.
This creates "undesired differences," he said in an interview on Tuesday morning on Onda Cero radio. Having the system is "inappropriate," and it should be centralized, he claimed.
Escrivá proposed following the Australian tax system, in which the general government assigns public funding depending on public services and expenses per capita. But, "it is only my personal opinion," he clarified.
The vast majority of Catalan groups rejected the proposal.