Spain approves 5-year airport plan that excludes Barcelona-El Prat expansion
Environmentalists and hesitation within Catalan government due to effects on nature reserve thwart €1.7bn investment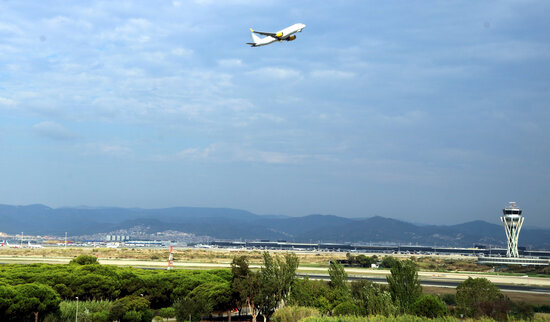 Spain has approved a new 5-year airport plan — one that, much to the pleasure of environmentalists and certain members of the Catalan cabinet, will not see the expansion of Barcelona's El Prat take place anytime soon.
Meanwhile, Catalonia continues to stress that infrastructure renovation plans, which were suspended on September 8, ultimately fell through because of Spain. "We will not give in to blackmail or ultimatums," Catalan government spokesperson Patrícia Plaja said on Tuesday. According to her, they will only take place if their environmental impact is kept to a minimum.
What is this issue all about?
In early August, Spanish and Catalan authorities agreed on a €1.7bn investment to build a new satellite terminal and extend one of the existing runways in order to increase passenger capacity from 55 million to 70 million.
The expansion plans were also estimated to create 83,000 jobs and another 365,000 indirectly, thereby boosting the economy following a devastating pandemic-related downturn.
The plan ignited a heated debate in Catalonia from the very beginning, with the business community highlighting the financial opportunities a larger airport would give rise to and environmentalists warning of its damaging effects on the Llobregat river delta as well as of mass tourism.
Barely a month later, however, serious disagreements between the Catalan and Spanish governments — as well as within both coalition cabinets — came to the fore once it was revealed that the final infrastructure plans would directly impact the La Ricarda lagoon nature reserve area.
Catalan president Pere Aragonès demanded explanations, while Aena, Spain's state-owned airport operator, insisted that the Catalan government was fully aware of the plan as it was part of the agreement the Catalan and Spanish administrations reached in August.
Authorities have since exchanged accusations on multiple occasions: Spain argues that Catalonia has broken consensus, forcing them to shelve El Prat extension plans until 2026, while Catalonia has repeatedly described the proposed €1.7bn investment as "blackmail."
Filling the Sink podcast
Press play below to listen to Filling the Sink, the Catalan News podcast, from July 10 on the debate surrounding the expansion of the El Prat airport.