Socialist mayor appointed president of Barcelona's regional authority
Pro-independence parties at odds as JxCat backs Núria Marín and refuses deal with Esquerra party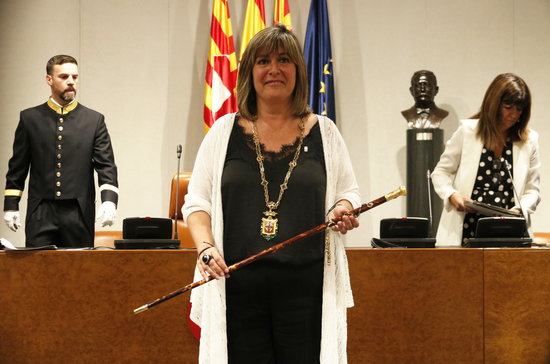 The election of a new president in Barcelona's Regional Authority has brought about the umpteenth row between the main pro-independence parties, as Junts per Catalunya (JxCat) preferred a deal with the unionist Socialist party over Esquerra, their partners in the Catalan government.
Nuria Marín, the mayor of L'Hospitalet de Llobregat, was voted for the coveted post on Thursday with the support of her own Socialist party and JxCat, the pro-independence party led by the exiled former president of Catalonia, Carles Puigdemont.
When the deal was announced last week, Esquerra criticized JxCat for backing a party long vilified by independence supporters, after the Socialists backed the suspension of Catalonia's self-rule during the 2017 political crisis.
With a budget of €955.2 million, the regional authority of Barcelona is considered Catalonia's third most important institution, only after the Catalan government and the city council of Barcelona.
Regional authorities are charged with collecting taxes from municipalities and using the money to help towns fund local projects. The budget of Barcelona's Regional Authority is Spain's largest.