'Scotland and Catalonia have inalienable right to self-determination'
Catalonia's pro-independence camp voices support for Scottish counterparts after UK supreme court rules against new referendum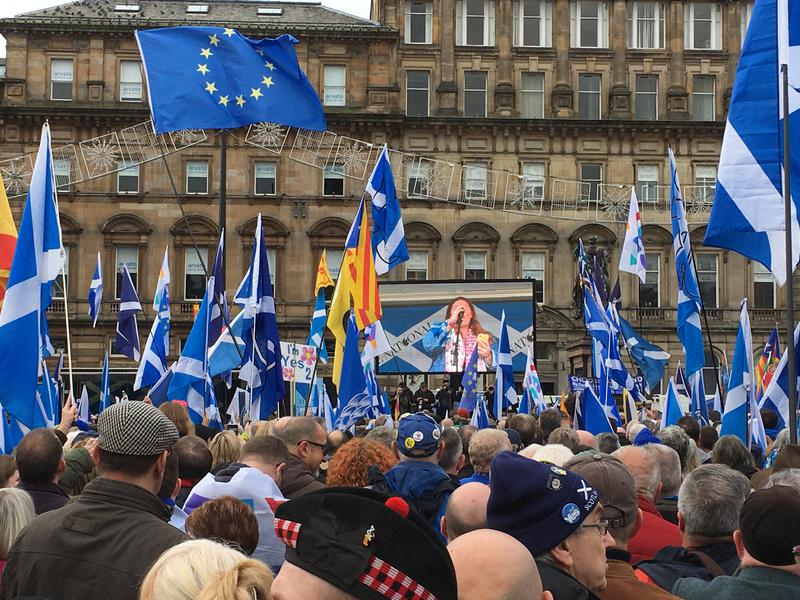 Catalonia's pro-independence camp has voiced its support for their counterparts in Scotland after Wednesday's ruling from the UK supreme court that a second independence referendum cannot be held without the approval of the British government.
Esquerra Republicana's international branch posted a thread on Twitter outlining its view that "nations without their own state like Scotland and Catalonia have the inalienable right to self-determination."
They offered their support to the Scottish government and first minister Nicola Sturgeon and said they "will continue to accumulate strength and democratic support to make it possible for our self-determination referendums, and their results, to be accepted."
Leading figures from Catalonia's other main pro-independence party, Junts per Catalunya, also commented on the court ruling, among them former Catalan president Carles Puigdemont.
The Junts founder, currently residing in Belgium, gave "all [his] support to the Scottish people and institutions on the path toward independence. A democratic and European path, which is its right and which it will complete despite today's decision."
On a similar note, suspended parliament speaker Laura Borràs, current president of Junts, tweeted about the news.
"Self-determination right means that every nation has the right to decide its own future and no court can ban this right," she wrote before wishing "all the best."
Junts' secretary general Jordi Turull also considered that democracy "is people's right to freely decide their future," which "cannot be limited," he shared on social media.
The party foreign affairs, Aleix Sarri, highlighted that UK Supreme Court "did not reject Scotland's right to self-determination," and did not rule out a possible referendum "if it is agreed with Westminster," he said.
But, despite the court's decision, "the democratic contrast between the UK and Spain is still enormous," he shared before adding that "courts will not stop the will from Scots and Catalans to become independent and to build an independent state," he concluded.
Grassroots pro-independence group Assemblea International also tweeted its support, writing in English: "Tribunals should never block people's democratic will. The right to self-determination is a fundamental right."