Prosecutor to uphold rebellion charges in independence trial, say media reports
As Supreme Court considers documentary evidence, state attorney is thought to believe use of violence has been established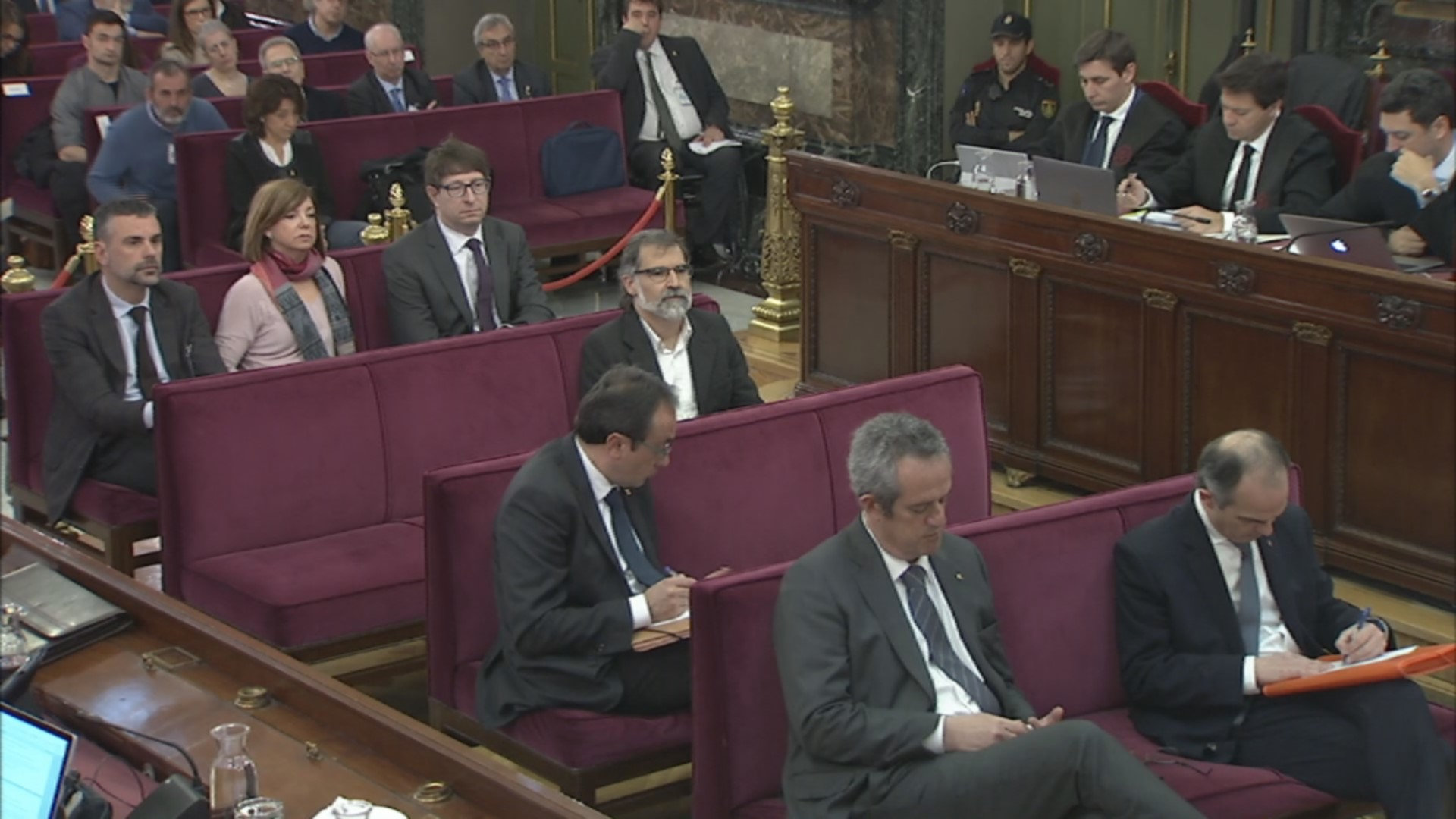 Tuesday's session of the trial of Catalan independence leaders in the Supreme Court began against the backdrop of media reports that the state prosecutor is to insist on the defendants being tried for the offense of rebellion.
Reports say the prosecutor believes that the testimony given by Spanish police officers establishes that violence was part of the efforts to split from Spain in 2017, therefore supporting the charge, which carries long potential prison sentences
All prosecutors are expected to make their closing arguments public on June 3, unveiling whether they uphold the rebellion charges in the end, and how many years in jail they request for each defendant.
Referendum videos displayed
Meanwhile, Tuesday's session began with the court upholding or dismissing documentary evidence put forward by the prosecution and the defense. Apart from dozens of videos, the proposed documents include emails, tweets, invoices and letters.
The court also rejected a petition by the defense for a face-to-face appearance by Guardia Civil head Diego Pérez de los Cobos and Catalan police official Ferran López, whose witness testimonies contradicted each other.
With the preliminaries cleared up, the court went on to watch a series of videos from the prosecution, many of which showed protesters and referendum voters clashing with Spanish police officers on the key days of September 20 and October 1, 2017.