Pro-independence parties meet in Belgium as jailed leaders continue hunger strike
JxCat, ERC and CUP members and former president Puigdemont hold talks ahead of trial against 2017 referendum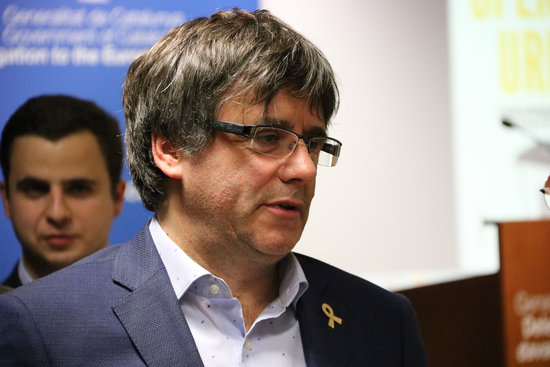 The three Catalan pro-independence parties have met in Belgium with the former president Carles Puigdemont ahead of the trial against some 20 leaders for the 2017 referendum and declaration of independence.
After some weeks of some rows within the pro-independence bloc, the meeting is understood to have tackled some possible strategies to follow in the coming weeks.
The Catalan president, Quim Torra, member of Puigdemont's Junts per Catalunya, attended the meeting, along with his party colleague and minister Elsa Artadi.
Esquerra's Pere Aragonès, vice president of the government, was also in Brussels, and some CUP officials including Carles Riera and prosecuted Mireia Boya.
"Unitary strategies"
An official for Junts per Catalunya said on Monday that the meeting aimed to build up "unitary strategies" and that it will not be the last one.