Portuguese MEP urges Spain to 'immediately' release 'political prisoners'
Socialist Ana Gomes says accusations against Catalan leaders are "politically manipulated" and asks new Spanish president to work towards a "democratic solution"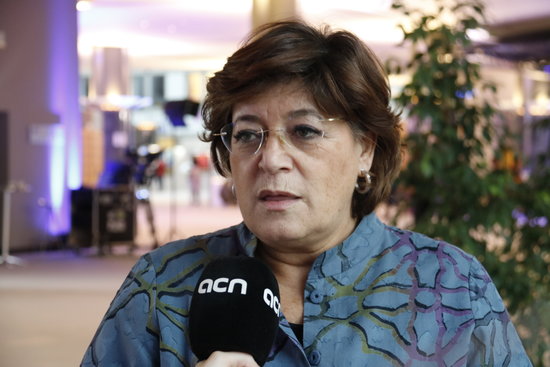 An MEP from the Portuguese Socialist Party and former diplomat urged Spain to "immediately" release nine Catalan "political prisoners" currently jailed in the Madrid region for their role in the independence referendum.
Ana Gomes said in an interview with the Catalan news agency (ACN) that the situation of prisoners is "devastating" and negatively affects the image of Spain abroad.
"They did not use violence, violence was actually used against them, it's definitely not good for Spain nor Europe to have political prisoners," said Gomes.
"I always believed that the accusations against them, despite being filled by the prosecutor, are politically manipulated, politically based," she added.
According to the former Portuguese diplomat, the prisoners' situation should be a "relevant topic" in the upcoming discussions between Catalan president Quim Torra and Spanish president Pedro Sánchez.
Gómez said transferring the prisoners to jails closer to home, as already suggested by the new Spanish socialist government, is not enough.