Political outrage at Spanish intelligence's reported links to terror attack mastermind
Main Catalan institutions ask for investigation on events and governing parties demand Spanish president to speak before Congress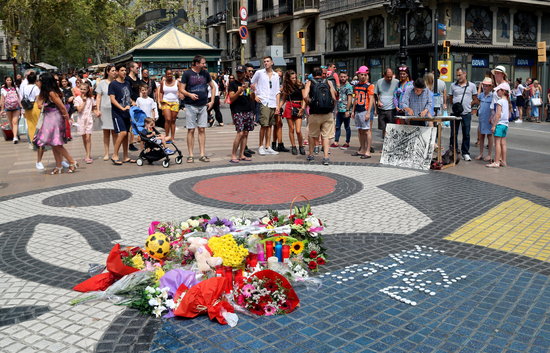 The main Catalan institutions' heads have expressed their outrage at the Spanish central intelligence agency's (CNI) reported links to the 2017 Barcelona terror attack mastermind. The newspaper 'Público' published evidence on Tuesday that would prove that the secret services had been in touch with Abdelbaki Es Satty shortly before the incidents.
President Quim Torra asked for an explanation to the Spanish government via Twitter and for the authorities to "take the highest responsibility."
President: "Very serious scandal"
For him, this is a "very serious scandal" and victims of the deadly events deserve "respect and all the information."
The Catalan home affairs minister at the time, Joaquim Forn, in precautionary prison for over 20 months now, also demanded an "in-depth" investigation via Twitter.