Platform of experts ask to observe independence trial
International Trial Watch – Catalan referendum case organization says people from outside Spain intend to join mission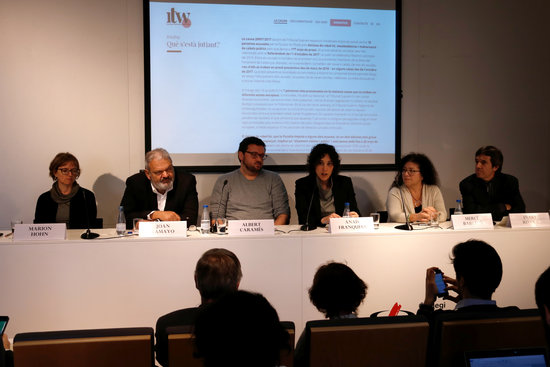 The platform 'International Trial Watch – Catalan referendum case,' made up of experts on academic, legal and human rights issues, has requested Spain's Supreme Court, which will try jailed pro-independence leaders, to accept five observers during the trial.
The platform's aim is to study the development of the sessions in order to make final reports on the trial's legal guarantees and respect for fundamental rights, including possible violations of the right to assemble and demonstrate, freedom of speech and political participation.
In a statement released on Friday, the platform said that it would inform the court on a weekly basis about the identity of the people observing the sessions.
The platform also expects members of international organizations to join the monitoring, so some of them will come, not from Catalonia, but from Spain and Europe.
This comes days after the defense teams of the jailed Catalan leaders requested the attendance of five international observers at their trial, due to start in the coming weeks. They face charges of rebellion for calling a referendum on independence despite Spain's opposition.
On Thursday, Amnesty International sent a letter to the Supreme Court also requesting to observe the trial.
The NGO, which has repeatedly called for the release of the pro-independence leaders in pre-trial jail, asked the Supreme Court to be present in the courtroom where the trial will take place.