Parliament speaker urges Council of Europe commissioner to visit jailed leaders
In Strasbourg meeting, Roger Torrent warns human rights official Dunja Mijatovic of "infringement of basic rights" in Spain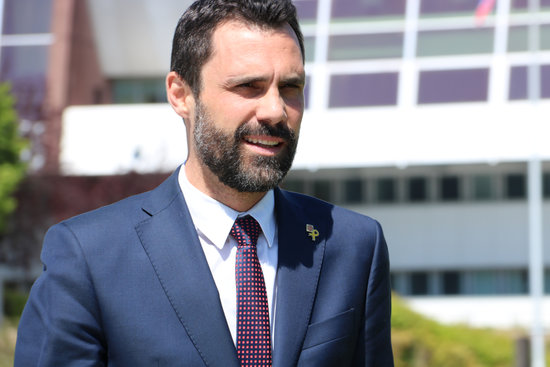 During his trip to Strasbourg, the Catalan parliament speaker Roger Torrent has asked Council of Europe officials to monitor the "infringement of basic rights" and the "systematic" attack on freedoms currently taking place in Spain.
In a meeting on Tuesday with the Council of Europe's Commissioner for Human Rights, Dunja Mijatovic, the speaker urged the commissioner to visit the Catalan leaders in custody over the 2017 independence bid to see the situation "first-hand."
Talking to the press after the meeting, Torrent said that the commissioner had been "very receptive" and had expressed a "firm intention" to visit Spain. While he gave no specific date for the visit, Torrent said it would not happen until after the European elections on May 26.
In an interview with the 'Vocal Europe' think tank last month, Mijatovic said she was "closely" following the trial of pro-independence leaders in the Supreme Court, and said she hoped to talk to the Spanish authorities about the situation in Catalonia "in the near future."