Opposition head Arrimadas to run in Spanish election as Ciutadans number 2
Arrimadas joins Albert Rivera in bid to "defend" Catalan unionists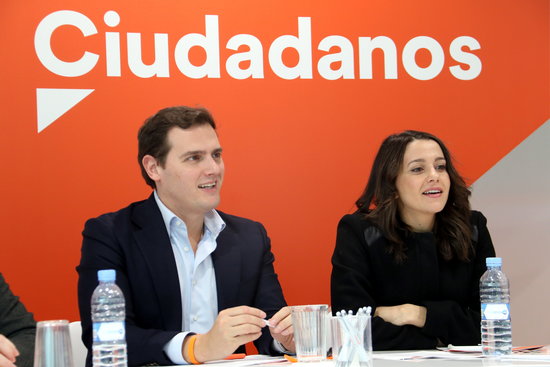 The opposition head in Catalonia, Inés Arrimadas, has announced her bid to run in the Spanish election as number two for Ciutadans leader Albert Rivera.
"I have the great responsibility of defending Catalan constitutionalists [against independence] and this will only be possible if Albert Rivera is the next president of the Spanish government," said Arrimadas at a rally in Madrid on Saturday.
Arrimadas is one of the most prominent detractors of the independence movement, and led Ciutadans to become the most voted party in the last Catalan election, in 2017.
Speculation that she was about to make the leap into Spanish politics began on Thursday. With the party's spokesman in the Spanish Congress, Juan Carlos Girauta, standing in Toledo in the upcoming election, Arrimadas will run in the primaries to lead the Cs list for Barcelona and stand as the number two candidate behind party leader in Spain, Albert Rivera.
If successful, she will have to step down as MP of the Catalan Parliament. Therefore another MP for Ciutadans will become Catalonia's head of opposition in the chamber.