Opposition demands explanation for selection of high civil distinction
Row over former parliament speaker's prestigious Creu de Sant Jordi award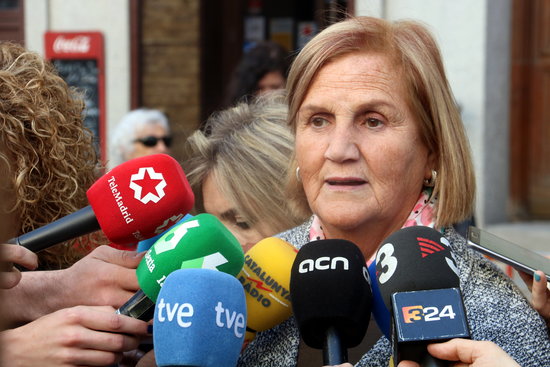 Former Catalan parliament speaker Núria De Gispert is one of this year's 29 recipients of one of Catalonia's highest civil distinctions, the Creu de Sant Jordi. The Creu de Sant Jordi prize seeks to honor those whose work has promoted Catalan culture and identity.
This year's decision to recognize De Gispert has sparked controversy as the former parliament speaker's remarks have more than once caused offense to unionist parties. For instance, on Thursday De Gispert compared Ciutadans and People's Party politicians that recently left Catalonia to pig exports in a Tweet that was later erased following an outcry.
Nacho Martín Blanco, a Ciutadans party MP, urged president Torra to revoke the award this Thursday, qualifying it as a matter of "democratic justice."
Taking a slightly more conciliatory approach, Catalan Socialist party leader Miquel Iceta also asked the president to reconsider his decision to grant De Gispert this recognition and informed of his party's decision to present an initiative demanding the government to revoke it.
People's Party politician Andrea Levy also spoke out De Gispert winning the Creu de Sant Jordi and described it as a "medal of honor for xenophobia."
President Quim Torra has responded to his opponents' criticisms by stating that De Gispert's professional career is worthy of this distinction and that the issue has been closed.