On site: Catalan police visit polling stations
Officers certify that emptying polling stations is impossible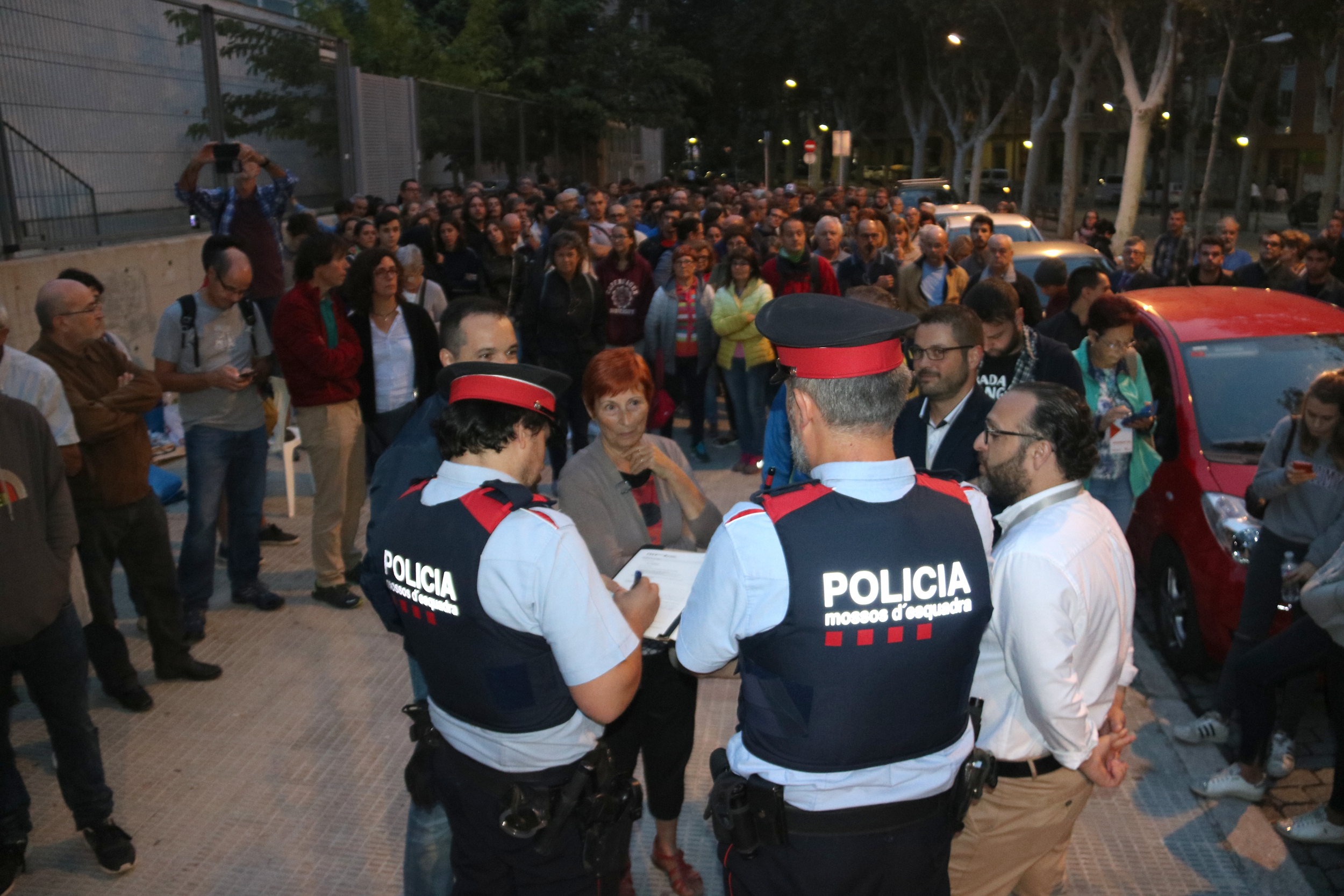 The Catalan police has been visiting polling stations in the run-up of today's referendum on independence. But no cases of officers sealing off sites were reported, although the Spanish High Court in Catalonia ordered the corps to prevent polling stations from opening today. Yesterday, in an unprecedented move, the Spanish Home Affairs Ministry tweeted that Catalan officers should make sure no voting takes place in Catalonia. It remains a mystery whether the Spanish police exceptionally deployed in Catalonia will react during the day.
Catalan News reported on site a case in Badalona, a town just north of Barcelona. Two Catalan police officers entered the polling station at 7.15am. Around 100 people were inside, some of whom had stayed overnight. The officers certified that emptying the polling station and sealing it off was impossible. They said that they would report the situation to the judge and that they would stay the whole day in order to guarantee the security of voters.
The leaders of the people who have been defending the polling station for hours asked citizens to stay during the whole day to make sure that sealing the site off is impossible until the voting is over. Some minutes later, the ballot boxes, voting slips and envelopes appeared and the site where the referendum is to take place looked similar to an ordinary election.