New minister sacks secretary for foreign action and EU
Mireia Borrell dismissed just weeks after sexual misconduct allegations in department saw former minister stepping down and advisor fired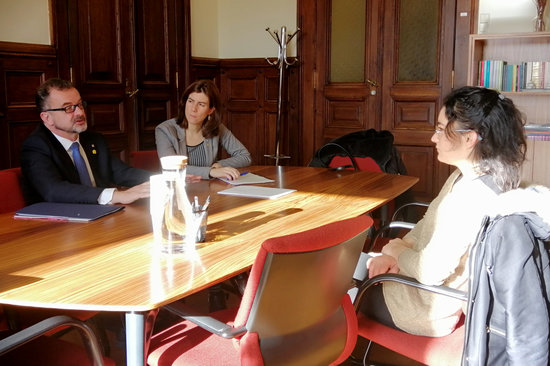 The new Catalan foreign affairs minister, Bernat Solé, has decided to sack the secretary for foreign action and the EU, Mireia Borrell, as revealed by daily Ara and confirmed by the Catalan News Agency (ACN).
The decision, uncovered on Monday, comes two weeks after Solé was appointed following sexual misconduct allegations against his predecessor's chief of staff, Carles Garcias.
The row resulted in Garcias fired and the then foreign minister, Alfred Bosch, stepping down a month later after mounting criticism of his handling of the situation.
Sources in the ministry say that the dismissal of Borrell aims to "return the confidence" of the staff in the department after the incident.
Dealing with alleged sexual scandal
Daily 'Ara' published an article on March 9 saying that several female employees in the foreign department had made formal complaints, alleging constant verbal harassment by Garcias that helped create a climate of "terror" in the department, although none of the alleged incidents was reported to the police and there is no suggestion of any physical aggression.
Garcias was fired on January 24, but the same media report said this came only after the leadership of the pro-independence Esquerra party obliged the minister, Bosch, to sack Garcias against his will.