New foreign minister considering U-turn on predecessor's plans to open office in Israel
Meritxell Serret says new delegation "not fully definitive" after pro-Israel controversy of former official Alsina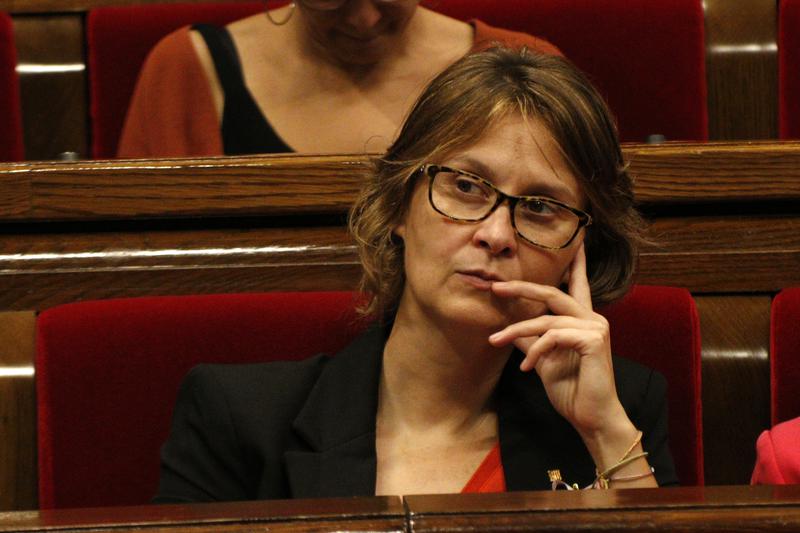 Opening a Catalan delegation in Israel "is not fully definitive" and the priority is rather to "consolidate" the current network of government offices abroad, according to the new foreign affairs minister, Meritxell Serret.
Launching a new delegation in the Middle Eastern country was a project pushed by the former foreign minister Victòria Alsina, of the Junts per Catalunya party, but the plans are now halted.
During her stint in cabinet, Alsina worked to build ties with Israel and made some controversial comments against a parliamentary motion comparing its practices in Palestine with "apartheid."
Serret, member of left-wing pro-independence Esquerra, succeeded Alsina as department head following the departure of Junts per Catalunya from the executive on October 7
In an interview with 'Ràdio 4 i La 2', Serret said on Monday that the conflict in Gaza puts human rights at risk, but added that the Catalan government has not taken a "specific position" on this matter.
Serret said the new Catalan government, formed only by Esquerra Republicana, is made of "democrats committed to a political solution to the conflict" in Gaza.
During a four-day visit to Israel back in September, Alsina described the country as a "start-up nation," and said that "working with the government of Israel and with all the public and private institutions of this country is an opportunity to connect."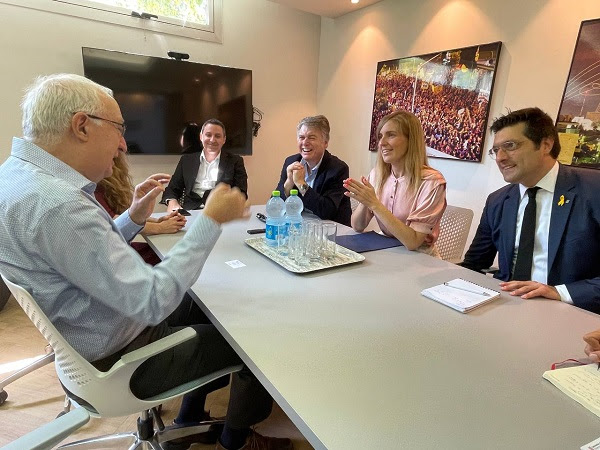 In June 2022, the Catalan parliament publicly condemned Israeli acts in the Palestinian Occupied Territory as "against international law and equivalent to apartheid."
The text put forward by the foreign affairs committee also condemned the "human rights violations" against the Palestinian population.
"This is not at all the position of the Catalan government, this is not at all the position of the Catalan population," Alsina said in an interview with Israel's I24 News TV channel in September, which sparked criticism of several Catalan MPs of different parties.
Meritxell Serret's political career
Serret is one of the seven new Catalan ministers who were named on October 9 by Catalan president Pere Aragonès.
Following the peak of the independence crisis in 2017, Serret went into exile, but in 2021, she made a surprise return in efforts to regularize her situation.
She was previously minister of agriculture, between 2016-2017, and in June 2018 began to work as the Catalan government delegate in Brussels, but left that post upon returning to Catalonia to work as an MP.