Jailed Junqueras asks for verdict to be put 'on hold' until EU court ruling
Former Catalan vice president will have hearing over parliamentary immunity in Luxembourg on October 14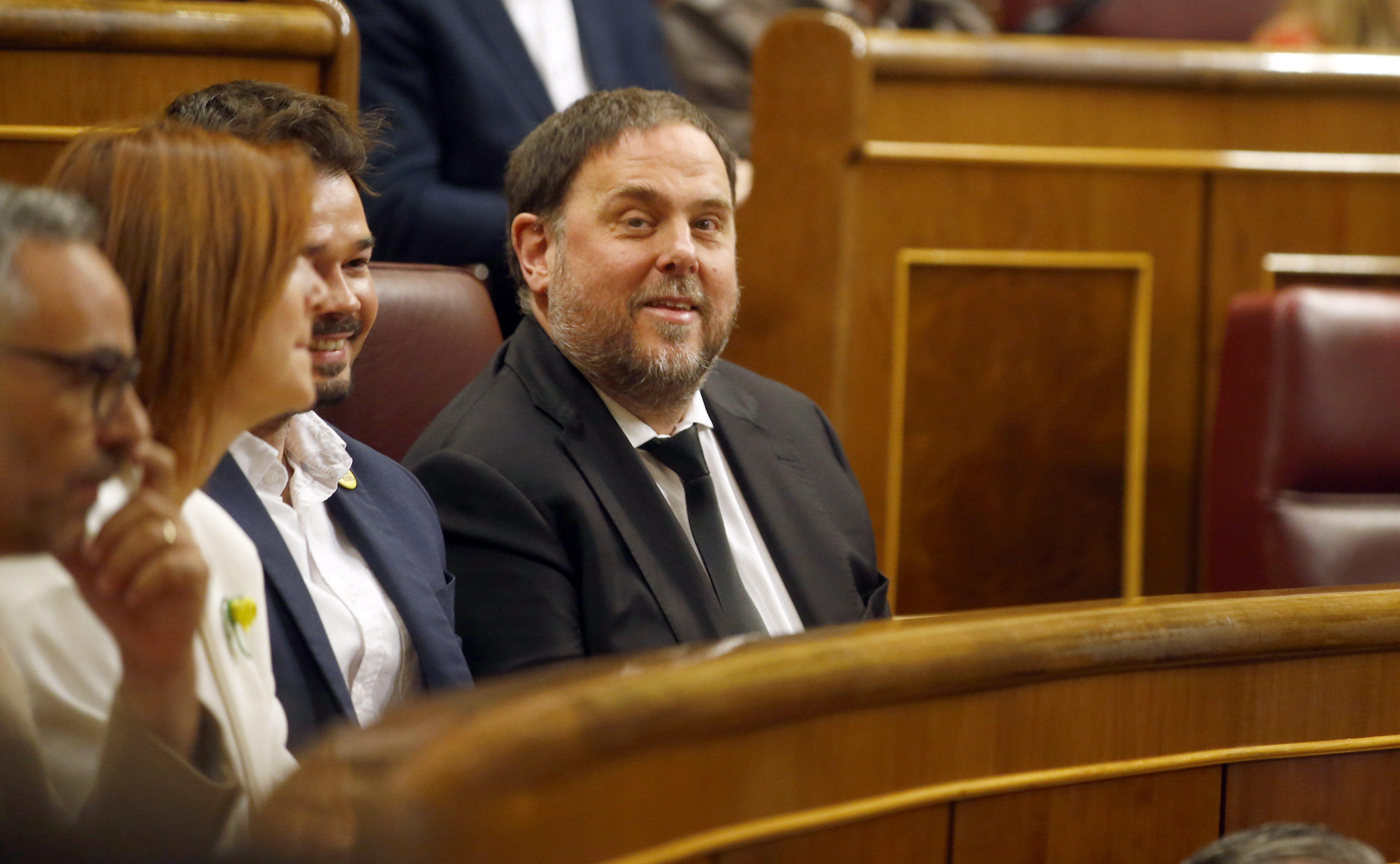 Jailed political leader Oriol Junqueras has asked for the verdict of the trial against the jailed political leaders to be put "on hold" while the European Court of Justice comes to a decision on his parliamentary immunity.
The court in Luxembourg will hold a hearing to discuss potential parliamentary immunity since he was elected MEP in the past May 26 European election, although he was not allowed to take up his seat.
Junqueras' lawyers argue that their case in Europe does not just apply to his MEP bid, but to his underlying trial in Spain's Supreme Court.
He is one of the nine jailed leaders in preventive detention pending a verdict – the public prosecutor requests that all nine be convicted for rebellion, which comes with decades-long prison sentences.
The pro-independence leader's legal advisors have also asked the Supreme Court to keep the ECJ informed of any step taken regarding his case.
Junqueras hopes to become MEP
The Esquerra party leader was elected as a Member of the European Parliament (MEP) in May, but was not permitted to leave prison in order to take the oath of office and officially take up his seat.
Junqueras argues that his election to the European chamber means he should be given parliamentary immunity, and therefore be freed from jail, where he is currently awaiting the verdict of the Catalan Trial.
The Supreme Court asked the European court at the beginning of July on the scope of the immunity of the former Catalan vice president, a query that he made against the opinion of the prosecutor's office.
Hearing on October 14
The Court of Justice of the European Union (ECJ) has set the hearing on whether or not Oriol Junqueras has parliamentary immunity as an MEP for October 14 – yet their decision will not be known immediately afterwards.
The court president has decided to fast-track the request through the accelerated procedure provided by law.