Jailed former foreign minister named ERC's candidate for Spain's Senate
Raül Romeva and party leader Oriol Junqueras will lead their campaigns in Spanish election from prison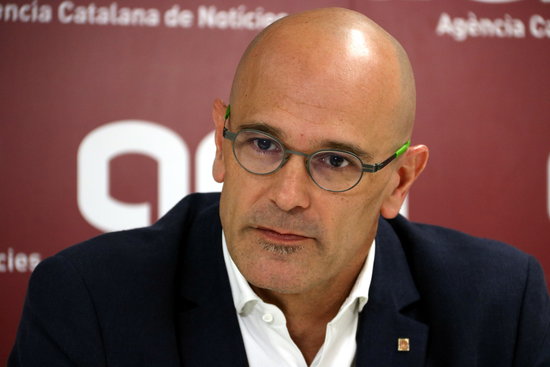 Raül Romeva, currently in prison as the Catalan Trial goes on, will contest for a seat in the Spanish Senate in the elections to be held next April 28.
The ex foreign policy minister in the Catalan government was announced as the candidate for his pro-independence party, Esquerra Republicana.
Romeva's party leader Oriol Junqueras, the former Catalan vice president, will also be running for Esquerra Republicana, but for a seat in the Congress.
Like Romeva, Junqueras is also in prison while the Catalan trial is ongoing. Montse Bassa, the sister of the former labor minister Dolors Bassa who is also prosecuted in the Catalan independence bid trial, will lead the Girona ticket in the elections for the Congress.
All three of Romeva, Junqueras, and Bassa are facing rebellion charges over the 2017 independence bid.
Spain's public prosecutor has requested a 16-year jail sentence for the former heads of the foreign affairs and labor departments, while the former vice president is facing up to a 25-year sentence if found guilty.