It would be 'nonsense' to jail newly elected president, warns Parliament speaker
Torrent says plenary session to swear in Jordi Turull is "absolutely normal"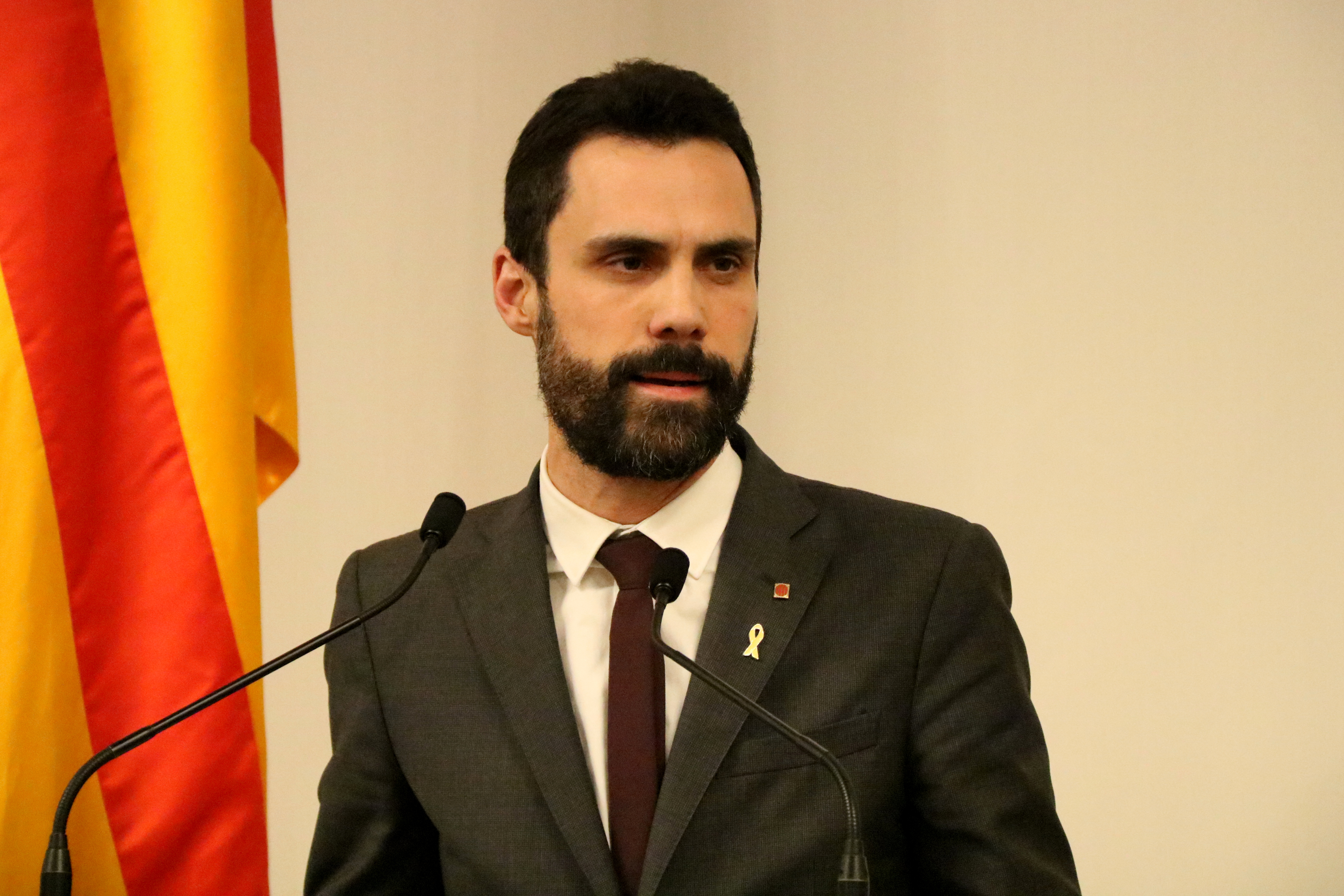 The President of the Catalan Parliament, Roger Torrent, said today that it would be "democratic nonsense" to jail a newly elected Catalan president. Hours before the beginning of a last-minute plenary session to swear in MP Jordi Turull as the new Catalan president, Torrent warned that it is "absolutely normal" to hold the investiture debate and he stressed that Turull has "all his political rights intact".

Turull is the third presidential candidate put forward by the main pro-independence forces, after the failed attempts to elect Carles Puigdemont, currently in exile, and Jordi Sànchez, jailed in Madrid. Turull spent a month in prison after the declaration of independence, and he is to face Court again on Friday, when the judge might again put him behind bars. He faces up to 30 years in jail for alleged crimes of rebellion, sedition and misuse of public funds for his role in the October 1 referendum and the following declaration of independence.
Catalan parliament president Roger Torrent said he did not want to "speculate" on whether Turull might go back to jail tomorrow, but he said it would be "barbaric" to once again imprison him and five other Catalan officials. The Spanish Supreme Court, which is in charge of the pro-independence judicial case, summoned six investigated officials on Friday to discuss whether to incarcerate them – again. Four of the deposed ministers who spent a month behind bars –Jordi Turull, Josep Rull, Raül Romeva and Dolors Bassa – will have to attend the session, as well as the former Catalan Parliament speaker Carme Forcadell, who herself spent a night in custody. The pro-independence Esquerra Republicana party secretary general, Marta Rovira, has also been summoned. They are all under investigation and free on bail after everyone but Rovira spent time in prison.
The Catalan speaker added that the judicial case against pro-independence politicians is an unacceptable "political case". Torrent also said that the Spanish King Felipe VI should "sign the appointment" of Turull if he is elected today, as "this is what happens in a democracy", warning that he would "not understand" anything else. Amid criticisms from the Spanish government on the candidature of Turull, Torrent said "it is not up to them to judge whether candidates are suitable."