IOM Regional director says crisis faced by Open Arms this summer 'is not a good sign'
Ola Henrikson demands that migrants rescued at sea be allowed to disembark in a "dignified" manner and calls for a "sustainable solution" for Mediterranean crisis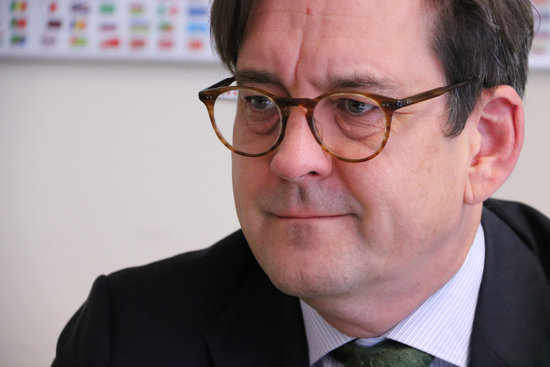 The IOM Regional director for the EU, Norway and Switzerland, Ola Henrikson, demands that migrants rescued at sea be allowed to disembark at safe ports in a "dignified manner," and called the crisis faced by Open Arms this summer in which the ship was only allowed to dock after 19 days "not a good sign," for which a "sustainable solution" must be found.
In an interview with the Catalan News Agency, Henrikson stated that "The most important thing is to save lives at risk at sea."
The 19 days the NGO spent at sea off the coast of Lampedusa with a sizable number of rescued migrants aboard was the result of a standoff between Open Arms and the Italian and Spanish governments.
Although he avoided going into the case's more controversial details, Henrikson did say that the situation made it clear that EU needs to forge "strong and predictable" agreements between member states on when and where migrants are allowed to disembark on European shores.