Investiture attempt of Spanish president set for July 22
The Socialists' Pedro Sánchez will need to win the backing of a majority of MPs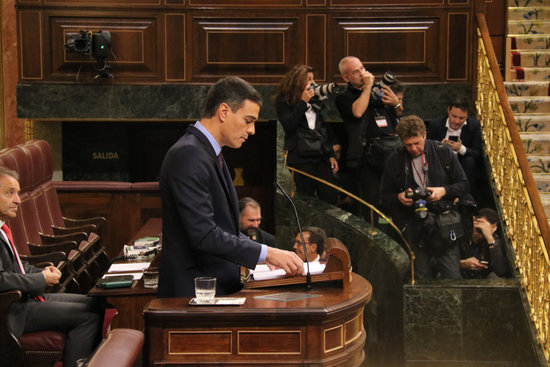 The investiture of the acting Spanish president, Pedro Sánchez, will take place on July 22 and 23, when he will need to have the backing of a majority of MPs in order to officially reclaim the post.
A congress debate will be held on Monday, July 22, and the first vote on the investiture will take place the following day that will either confirm or reject the Socialist as the head of the Spanish government.
Sánchez has been in power since June 2018, and his party performed well in the recent Spanish election held in April but failed to win a majority alone. Congress speaker Meritxell Batet made the investiture announcement on Tuesday.
Currently, the Socialists do not have enough backing of other parties to be allowed to form a government, and will have until July 22-23 to reach deals with the likes of left-wing Podemos, and the Catalan and Basque parties.
On the first vote, July 23, an absolute majority will be needed to win. However, a second vote will take place on July 25, where a simple majority will suffice - simply, more 'yes' votes than 'no,' meaning abstention votes, in this case, would facilitate the investiture.
In the event of a failure on the part of the Socialists to win sufficient support of other parties and form a government, a hypothetical second congress investiture debate and vote will take place in September.
If there is still no government formed by this vote, there will be new general elections in Spain on November 10.