H2Med Barcelona-Marseille green energy pipeline to reach Germany
Project to supply green hydrogen to central Europe after agreement between four EU countries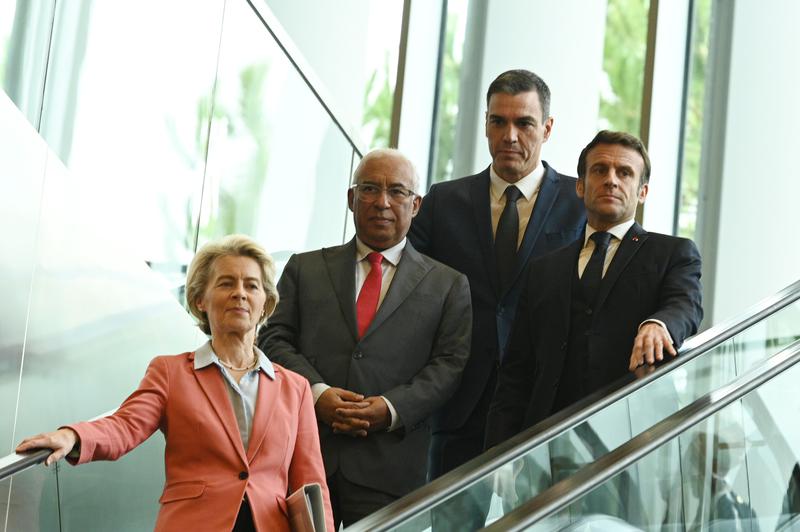 The H2Med green energy pipeline project connecting Barcelona and Marseille, in southern France, will reach all the way to Germany, the Spanish environmental transition ministry announced in a press release on Sunday.
The announcement was made after a Franco-German summit in Paris, where French president Emmanuel Macron and German chancellor Olaf Scholz met.
That summit came just days after a France-Spain summit took place in Barcelona, where Macron and Spanish prime minister Pedro Sánchez signed the first-ever Treaty of Friendship between the two nations.
The Catalan capital saw the two leaders also talking about reopening secondary border crossings. However, H2Med was not on the agenda. This is because all political decisions between Spain, France, and Portugal had already been made in December at a meeting between the three heads of state and the president of the European Commission.
The next phase of this green energy pipeline project included negotiations with the German authorities, which were agreed upon on Sunday.
Experts believe the new European pipeline will be up and running by 2030 and that it could transport around two million tonnes of green hydrogen, around 10% of the EU's usage.
H2Med, previously referred to as BarMar, will be the first "big hydrogen corridor" in the European Union, Spanish PM Sánchez said in December.
The project was "an example of cooperation" from three countries that want to give "a solidary and committed response" to the energy crisis, he added.