Government lobbies for spyware oversight in Geneva months after Catalangate crisis
Foreign minister and digital rights groups call for moratorium on sale and use of programs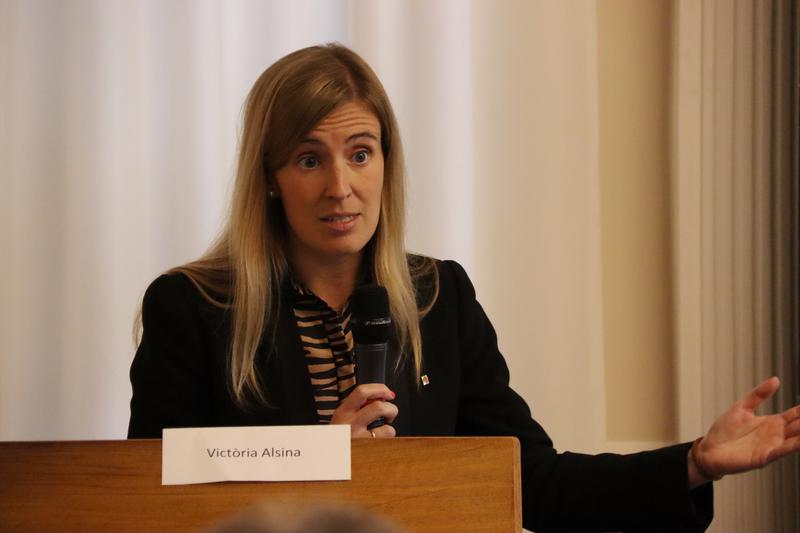 Catalan foreign minister Victòria Alsina was in Switzerland on Thursday to present the Geneva Declaration on Selective Surveillance and Human Rights, a proclamation calling for an international spyware industry regulation, alongside digital civil rights group Access Now.
This comes five months after Toronto-based research group Citizen Lab and The New Yorker reported that over 60 people with ties to the Catalan independence movement had been targeted with government-grade spyware in an espionage scandal known as Catalangate.
Alsina – who was supposed to be accompanied by sacked vice president Jordi Puigneró and said there was still time for her party, Junts, and Esquerra to find a joint path forward – and the non-profit participated in a side event of the UN Human Rights Council's 51st session called 'Spyware: A Threat to Human Rights and Democracy'.
The foreign minister and Access Now recognize that "digital technologies can strengthen democracy and human rights," but they are against the use of spyware "to target communities engaging in protected activities." They called for a moratorium on the export, sale, transfer, servicing, and use of such programs made by private companies "until rigorous human rights safeguards are put in place."
"The objective of this declaration is to put some limits on how we are using these technologies," the foreign minister told the Catalan News Agency. "We want to be sure that these technologies are not used improperly."
According to Alsina, preventing new Catalangate scandals could be guaranteed with national and international legal frameworks subjecting the use of spyware to "solid public supervision."
The Catalan foreign minister was in Israel last week where she caused a stir by saying Catalans disagreed with the parliamentary motion describing Israel's treatment of Palestinians as apartheid, but made no mention of Israeli-made spyware programs Pegasus and Candiru used in the Catalangate affair when describing Spain's "vulneration (sic) of civil and political rights" in an interview with I24 News.
The Geneva Declaration on Selective Surveillance and Human Rights has, for now, been endorsed by around 30 organizations including the University of Barcelona and human rights group Irídia.