Galician president hints he will run for People's Party presidency
Alberto Núñez Feijóo thought to replace Pablo Casado, who will not seek reelection after accusing senior party member of nepotism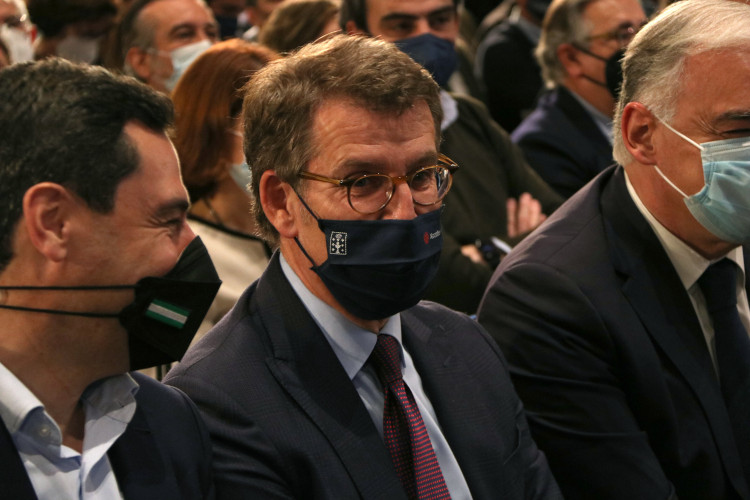 Alberto Núñez Feijóo, the president of Galicia, a region in Spain's northwest, is thought to replace Pablo Casado as People's Party leader.
During an event on Wednesday morning, he suggested he will run for the post after having pondered for a while, although at the same time he believes the decision is "hasty."
"I would have never thought I would have to make this decision, but the fact that the events have quickly unfolded in the past few weeks is obliging me to do it," he argued.
"There comes a moment in life in which one has to make decisions," Feijóo added.
Spain's conservatives will pick a new leader in an extraordinary party convention to be held on April 2 and 3, as officially announced by the still leader, Pablo Casado.
Yet, the also current leader of opposition in Spain will seek re-election, after facing almost unanimous pressure from the conservatives' regional officials to quit.
Casado in the spotlight
The still-chief of PP has been in the spotlight for several weeks after having accused the president of the Madrid region, Isabel Díaz Ayuso, of helping her brother benefit from the emergency sale of face masks during the first months of the pandemic – and allegedly having orchestrated espionage against her to prove it.
Díaz Ayuso is a senior member of Casado's political force and one of its most popular figures, especially after having prioritized the economy over imposing restrictions during the Covid-19 crisis. This contributed to the continued reign of the People's Party in the Madrid region, which she leads, after the 2021 election saw them obtain their best result in 10 years.
Núñez Feijóo, four consecutive absolute majorities in Galicia
Most of the leaders who urged Casado to step down asked for Núñez Feijóo, to run for the party leadership in the early April convention.
One of the best-regarded regional PP leaders, he has been the president of Galicia since 2009 after achieving four consecutive absolute majorities.
He rejected to bid for the party leadership in 2018 when Casado was appointed after Spanish president Mariano Rajoy stepped down right after having been ousted from his post by the Socialist Party in a motion of no confidence.