Former Spanish king can be tried for incidents after abdication, UK court rules
Former lover Corinna Larsen filed harassment complaint against ex-monarch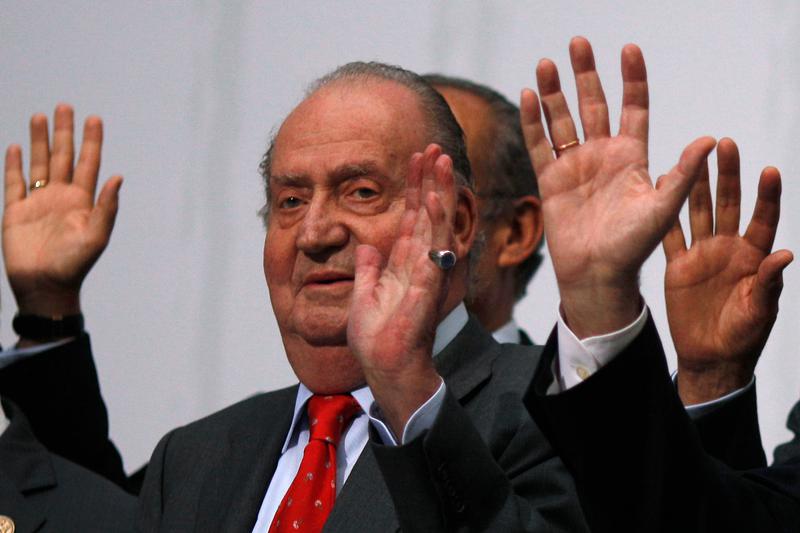 An appeals court in London has ruled that former Spanish king Juan Carlos, who faces harassment allegations from his ex-lover Corinna Larsen, had immunity until he stepped down on June 18, 2014.
"The alleged conduct prior to the abdication is immune from the jurisdiction of the courts of this country," judge Ingrid Simler argued, reversing a March ruling rejecting the ex-king's immunity claim.
This means, however, that the former monarch can still be tried in the UK for supposed events that took place after his abdication.
Larsen filed a complaint against Juan Carlos in 2020 alleging that she had been the victim of surveillance at the hands of Spain's National Intelligence Agency (CNI), which at the time was headed by Félix Sanz Roldán.
She has also claimed that she had been suffering threats and libel since 2012 which had made her fall into a depression that isolated her from her kids, friends, and business partners.
According to Larsen's lawyer Michael Kim, the case will now make its way to the Supreme Court as most of the alleged incidents took place in 2014 and are therefore not affected by Simler's ruling. These include "very serious allegations of continued harassment over a long period, which will be examined in detail when there is a trial," he said.
Corruption scandals
The former king's ex-lover Corrina is well-known in Spain in relation to the monarch's corruption scandals. In March 2020, a Swiss newspaper reported that former king Juan Carlos had allegedly received a $100-million "gift" from his Saudi counterpart, as well as offshore funds in the Bahamas and Lichtenstein.
The "gift" was given for the awarding of contracts to companies to build a high-speed train line to Mecca.
This information was published two years after the monarch left Spain for Abu Dhabi, where he still lives.
Another now-closed investigation relates to how his family had expenses paid by a Mexican businessman, while prosecutors were also scrutinizing secret bank accounts in Switzerland.
The public ministry admitted that the former head of state defrauded the Spanish tax agency, but said that the crimes would be inviolable according to the constitution, and thus dropped all cases against the former monarch.