Foreign action plan won't be changed, says minister despite Spain demands
Cabinet member Bosch claims his department plans for 2019-2022 are "absolutely legal, legitimate and necessary"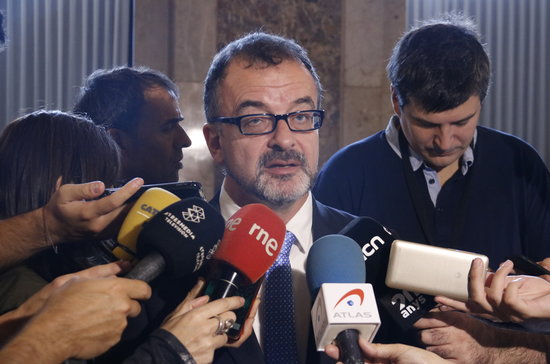 The Catalan foreign minister said on Wednesday that he would not "even change a comma" in the department's action plan for 2019-2022.
This followed the deadline given by Spain's government to amend it – in late August, Madrid threatened to challenge Catalonia's foreign action plan in the Constitutional Court over alleged pro-independence bias.
In an address to the media on Wednesday, Catalan minister Alfred Bosch stressed that no changes will be made because it is "absolutely legal, legitimate and necessary." He also sent a message to Spain's cabinet that echoed these views.
"In response to the Spanish government we have clearly sad that we won't block our government's foreign action, and we will continue working," he said. For him, it is "compulsory" that in a globalized world Catalonia plays some role.
Threatened offices abroad
A few months ago Spain's foreign ministry, led by the nominated EU's diplomacy chief Josep Borrell, took some of the Catalan overseas offices to court in an effort to close them.
Yet on Wednesday, six decrees were approved by the Catalan cabinet in order to protect such offices from the suit. They replaced an old decree ruling on all six.
With the old decree dropped, Spain's appeal to court might also be dropped in the near future – although it is yet to be seen whether Madrid decides to also take the new six decrees to court.