Far-right supporters who assaulted Catalan cultural center have sentences overturned
Constitutional Court upholds assailants' appeal, arguing their rights were infringed and ordering Supreme Court to resentence the men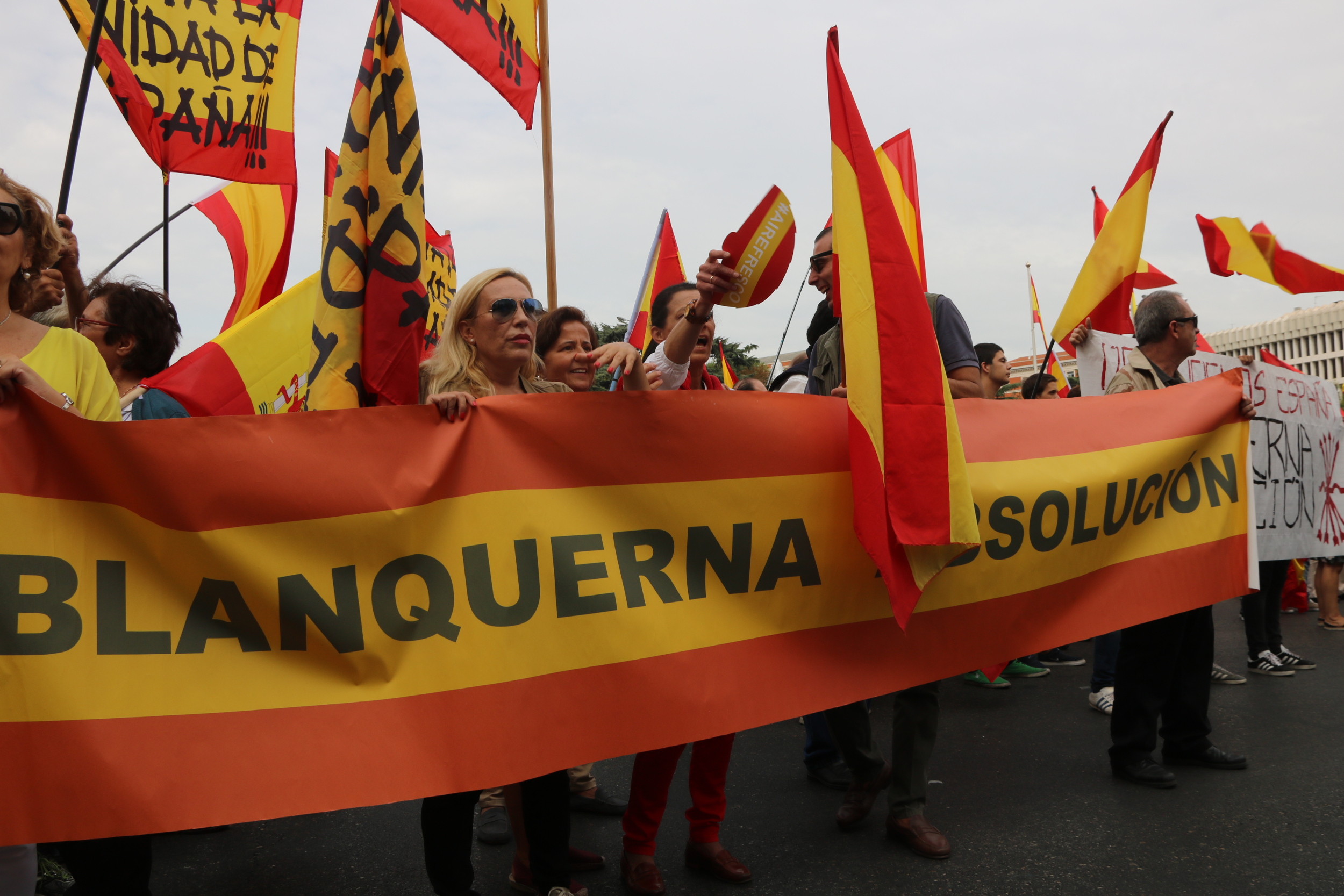 The ruling on Tuesday upholds an appeal presented by the men after the Supreme Court increased their original sentences without allowing them another chance to testify.
None of the 14 men have yet gone to prison to serve their sentences, as they were suspended while the Constitutional Court came to a final decision.
The Supreme Court, which raised their initial sentences from between six and eight months to almost four years, will now have to resentence the group of men.
"Intolerance towards Catalanist ideology"
In raising the original sentences given to the men by Spain's National Court, the Supreme Court cited "intolerance towards the Catalanist ideology of those attending the event" as an aggravating factor in their offenses.
In overturning the sentence, the Constitutional Court applied the so-called Atutxa Doctrine, which in European law prevents an appeals court (in this case the Supreme Court) from changing a sentence on subjective grounds without allowing the defendants to testify.
The attack on the Blanquerna Cultural Center in Madrid took place during a celebration of Catalonia's national day on September 11, 2013.
The men carrying far-right symbols stormed the center when the Catalan government delegate was about to speak. They destroyed the stage, threw the Catalan flag to the ground, and threw tear gas canisters before leaving a few minutes later.