Far-right protest in Barcelona against 'seditious' pro-independence 'coup-mongers'
Vox criticizes Spain's new rape law and says women are now more "unprotected"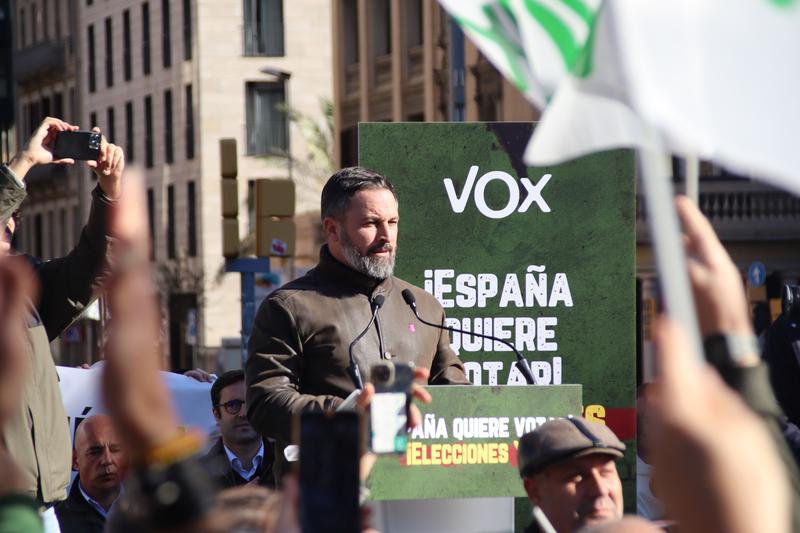 A protest in Barcelona organized by the far-right Vox party against "seditious coup-mongers" – that is to say, Catalan pro-independence politicians and activists – attracted some 300 people according to local police.
The party headed by Santiago Abascal, which claims there were some 5,000 demonstrators in the city center on Saturday, has long been critical of both the Catalan independence movement and Spain's ruling Socialist party, and is very much against the Spanish government's recently announced plans to reform the country's sedition law.
The yet-to-be-approved reform is likely to see sedition replaced in Spain's criminal code with the lesser 'aggravated public disorder', a change that could have huge implications for the organizers of the 2017 independence referendum deemed illegal by Spain. Nine politicians and activists were sentenced to up to 13 years in prison for sedition, and although they were pardoned and freed, they are still barred from public office and their pardons are being appealed in courts.
The reform could also impact the politicians, such as former Catalan president Carles Puigdemont, who left the country after the vote to escape prosecution: Spain's failed extradition attempts have been for sedition charges.
According to Abascal, the situation between Catalonia and Spain is now "worse than in 2017," and he blasted PM Pedro Sánchez for the so-called dialogue table talks between the Spanish and Catalan governments on the issue of independence, which he said were being held "with delinquents" and were threatening the unity of Spain.
The far-right politician also insisted that women are now more "unprotected" and "worse off" with Sánchez than before as a result of the "infamous" new rape law. Known as 'only yes means yes', it has caused a stir over the past few weeks after it came to light that convicts were using a loophole in the legislation to request sentence reductions - its main proponent, equality minister Irene Montero, has blamed this on judges' erroneous legal interpretations.
"We didn't even know what gang rape was before but now it's become commonplace," Abascal told his supporters. Spain's notorious 'wolf pack' case occurred in 2016, two years before Sánchez took office.