Ex-Catalan president Jordi Pujol and his family indicted for criminal organization
Spain's National Court says clan benefited from patriarch's post to get contracts by the Catalan government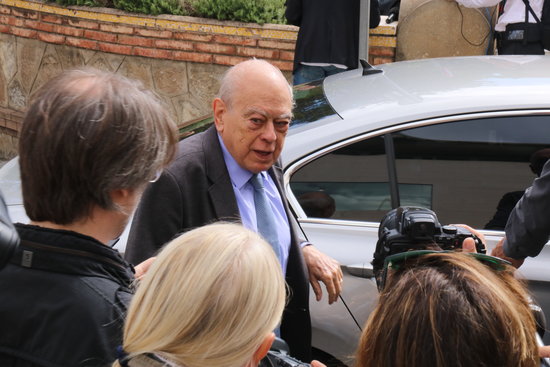 Jordi Pujol, the longest-serving president in Catalonia's democratic history, has come one step closer to facing trial alongside his family for charges of criminal organization, money laundering, crimes against taxpayers, and falsification of documents.
Spain's National Court confirmed the indictment of Pujol and his relatives on Tuesday, including his wife Marta Ferrusola and their seven children.
The judge who led the investigation, José de la Mata, concluded that they benefited economically from Pujol's position as head of the Catalan government, getting public contracts and then hiding the money in offshore bank accounts, mainly in Andorra.
First appointed president in 1980, Pujol was reelected in five consecutive elections and ruled uninterrupted until 2003, leading Catalonia through Spain's democratic transition into the new millennium.
Pujol was also the founder of Convergència Democràtica de Catalunya (CDC), for years Catalonia's hegemonic centre-right party, until corruption scandals and tensions caused by the independence bid led to its dissolution, with its offspring dispersed between Junts per Catalunya and PDeCAT parties, among others.
Family "took advantage" of Pujol's position
In July 2020, Judge José de la Mata said he considered that the family formed a criminal organization and, in a 509-page document, concluded that there was no solid evidence to prove that the Pujols' fortune came from the family inheritance of their grandfather Florensi Pujol.
Tuesday's indictment confirmed the classification of the family as an illicit association or criminal organization, due to the actions of all members of the Pujol family, clearly agreed between them, of simultaneously opening and closing bank accounts abroad, as well as moving funds between them, a strategy aimed at concealing the origin of the funds.
The court said that the family "took advantage of Pujol's position at the head of the Catalan government as a result of which significant economic returns were obtained, which were deposited in bank accounts abroad and subjected to various movements and transmissions, to hide their illicit origin."