European Confederation of Police calls for "political solution" to crisis
In a document released on Thursday, the organization condemned the use of police in order to "enforce a solution"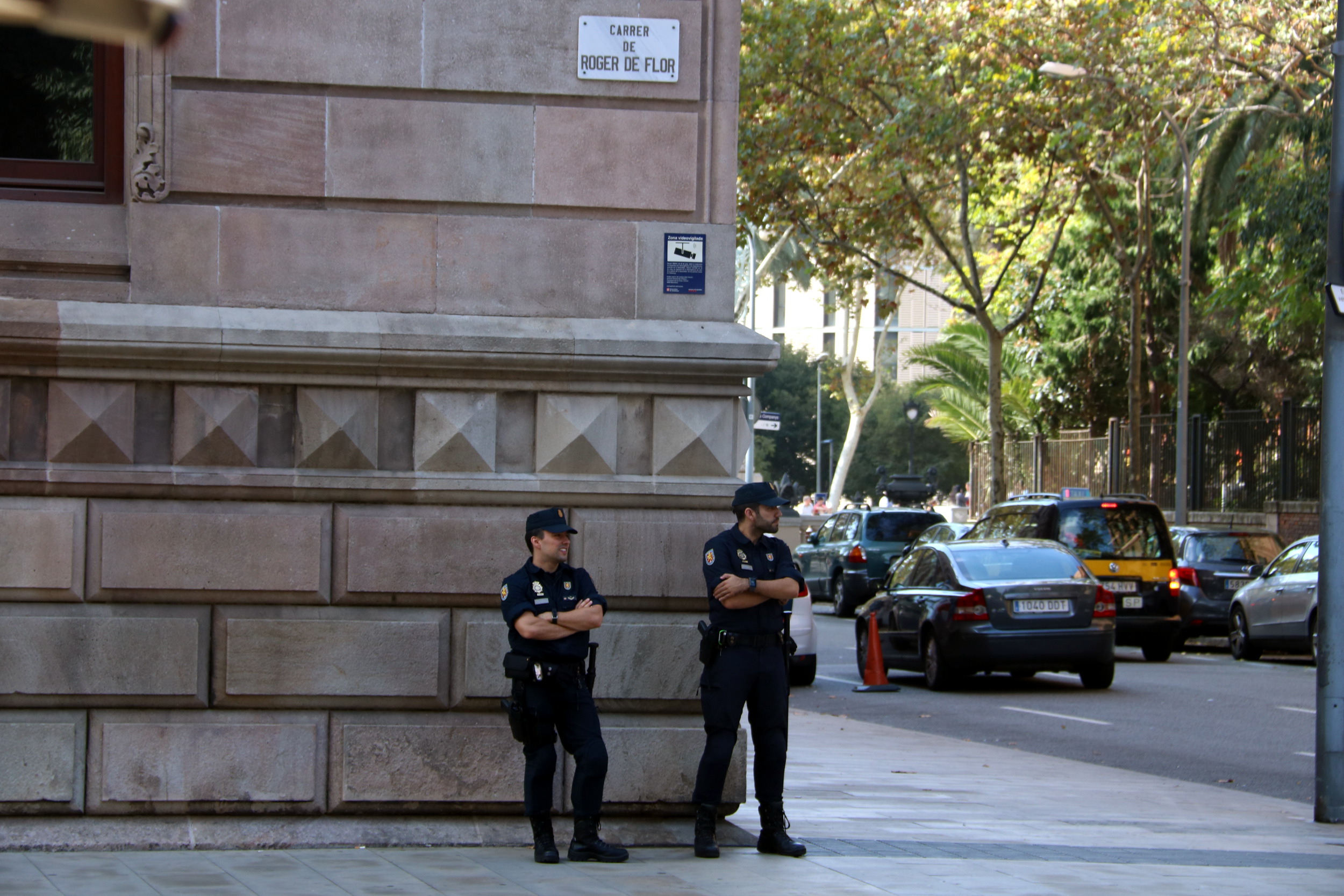 The European Confederation of Police, an umbrella organization made up of 35 police unions from across Europe, expressed its concern for the ongoing tensions between Catalonia and Spain, saying that a solution needs to be found politically and not by using the police.
"EuroCOP believes that politicians should pursue a strategy which concentrates on dialogue and resolution and avoids enforcing solutions through the use of different police bodies," the organization said in a proposal made on Thursday, demanding that the crisis be resolved by "political means."
The organization called for more focus on "dialogue" in order to avoid placing agents of the Guardia Civil, the Spanish national police, and the Mossos d'Esquadra in "impossible situations" and "conflict," recognizing the "challenging and occasionally hostile environment in which they are working."
They recognized that "some incidents on October 1 led to a considerable loss of confidence in the police," referring to the police charges against citizens as they attempted to cast their vote.
"Many of the reported examples of violence have done a great deal of damage to the public's confidence in the police and it is right that violence is strongly condemned," it went on to say in the document.
Lamenting the fact that many Spanish police deployed in Catalonia have been separated from family and friends in order to carry out their duty, saying "their deployments have had little regard for their personal wellbeing."
It also expressed its support for agents of the Catalan police, the Mossos d'Esquadra, faced with reports of "disobedience" and "inaction" on referendum day, saying that senior officers are those who are "responsible for the decisions and the orders" carried out on October 1.