EU justice commissioner candidate pledges to 'improve' European arrest warrant system
Didier Reynders pledges to "respect Spain's constitutional framework" amid Catalan crisis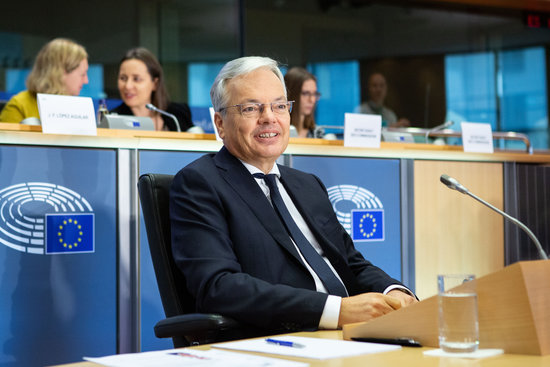 The EU justice commissioner candidate, Didier Reynders, has pledged to "improve" the European arrest warrant system in a hearing before the European Parliament in Brussels.
Reynders and the rest of Ursula von der Leyen's nominated team are facing the questions of MEPs to prove they meet all the expectations before a vote on the Commission as a whole on October 23.
A unionist Ciutadans MEP asked him about the European warrants and the Belgian foreign and defense minister responded that the EU extradition system needs "adjustments."
Yet he insisted that the "right to defense" needs to be guaranteed, as well as "proportionality" and "balance" of the mechanism.
"I am ready to present improvements," he said.
Both Ciutadans and the Spanish People's Party said they will accept Reynders' bid as long as he commits to reforming the European arrest warrant system.
Ciutadans and PP have been very critical at the scheme ever since two extradition requests issued by Spain on Carles Puigdemont and other Catalan pro-independence former cabinet members failed twice in 2017 and 2018.
It is thought that the Supreme Court will make a third attempt to take them to Spain as soon as the verdict on the leaders who remained in Catalonia after the 2017 independence push is out. Puigdemont himself believes that the latest terrorism allegations of some activists are ultimately aimed at his extradition.
Reynders also commented on his stance in the Catalan crisis saying that he will "respect Spain's constitutional framework" when asked by a Portuguese People's Party MEP.