Esquerra Republicana to back Pedro Sánchez's presidential bid
Pro-independence party's National Council votes in favor of ERC-Socialist deal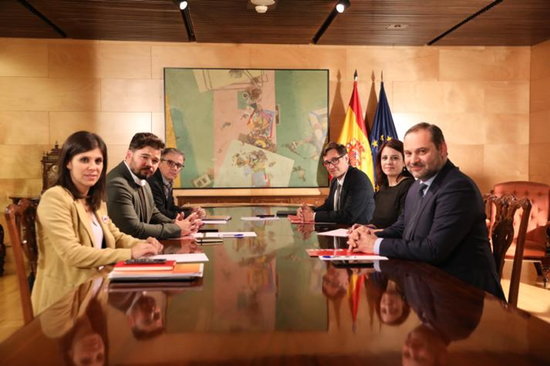 Pro-independence Esquerra Republicana will ease the way for Pedro Sánchez to remain in power as Spain's president after the party's National Council voted in favor of ratifying their deal with the Socialists on Thursday evening.
The parties have held talks in recent weeks, with the Socialists asking ERC to at least abstain in the upcoming vote in congress set by speaker Meritxell Batet for January 4, 5, and 7.
The ERC-Socialist deal supports the creation of a bilateral negotiating table between the Spanish and Catalan governments up to 15 days after the formation of the Spanish government and states that "political means" should be favored while "overcoming the judicialization" of the independence conflict.
The text of the bi-party agreement, which was shared by both the Socialists and ERC on Thursday evening, affirms their commitment to "promoting the effectiveness of the agreements adopted through appropriate procedures," after having consulted the Catalan public.
"Like any other conflict of its nature, it can only be resolved through democratic measures, dialogue, negotiation, and agreements," the agreement reads, clearly describing the conflict in Catalonia as a political one.