Diplocat announces 'reactivation' for an international Sant Jordi
Spanish government warns that it will "pay attention" to body's next moves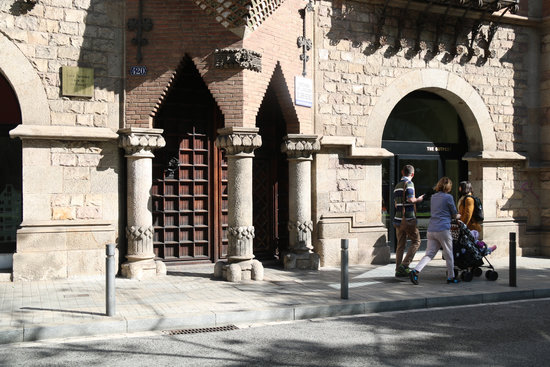 Catalonia's Public Diplomacy Council (Diplocat) has announced its "reactivation" after the Spanish government shut it down and applied Article 155 after the Catalan declaration of independence.
In a public statement released on Friday, the Diplocat announced its campaign to internationalize Sant Jordi on April 23, which includes them inviting eleven journalists to see Catalonia's patron saint celebration of love and books.
Diplocat said that visits from international journalists were already held before Article 155 being implemented; this year, professionals from Germany, Italy, Greece, Slovenie, the United Kingdom, Estonia, and Latvia.
The body's secretary general, Laura Foraster, says that in this new phase Diplocat will continue being "plural, far-reaching, and at the service of internationalization." May 3, Diplocat will also hold an international seminar on the role of public diplomacy in the digital area in Barcelona.
Spanish government to 'pay attention' to Diplocat's activities
Meanwhile, the Spanish Minister of Justice, Dolores Delgado, warned that she and her executive will be "paying attention" to Diplocat's activities, assuring that "some activities" of the group could go beyond "that which is legally allowed and foreseen."
"In these cases, we're at the line of possible misuse of public funds," said Delgado speaking to the press after the Council of Ministers in Madrid.