Convictions condemn 'more than two million people,' says Puigdemont
From Belgium, former president describes prison sentences for pro-independence colleagues "unfair" and "inhumane," and calls for protests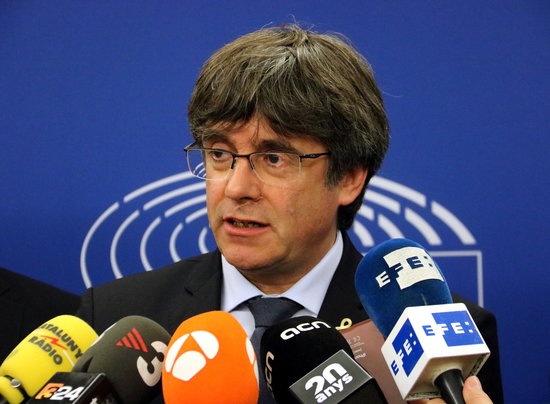 Convicting the Catalan leaders is to condemn "more than two million people," said Carles Puigdemont, in a news conference on Monday in Belgium, where the exiled former president gave his reaction to the Supreme Court's decision to jail the pro-independence leaders.
Calling the prison sentences of between nine and 13 years handed down to the leaders for organizing the 2017 independence referendum "unfair" and "inhumane," Puigdemont added that "no propaganda campaign can cover up so much shame."
The former president, who left for Belgium following the 2017 independence bid and so avoided arrest, said the convictions should be condemned "around the world as many times as necessary," and he claimed his former colleagues' political rights had been infringed.