Constitutional Court backs language policy in Catalonia's schools
Judges endorse existing regulations on the use of Catalan in classrooms amid unionist accusations of "indoctrination"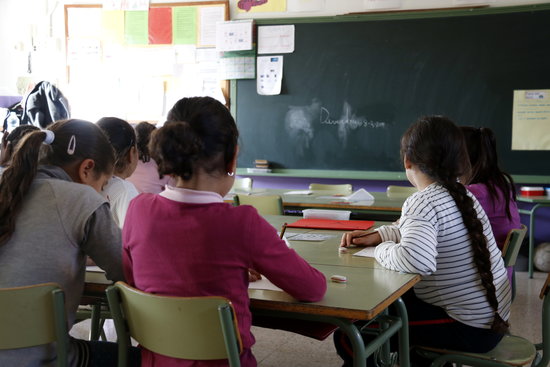 Spain's Constitutional Court has endorsed the linguistic system in schools in Catalonia, in which Catalan is the main working language in classrooms.
The ruling comes in response to a challenge launched in 2009 by the conservative People's Party (PP), which called for the regulations behind the policy to be annulled.
However, the high court backed the current education legislation, which places the responsibility for linguistic policy in the hands of the Catalan government.
The court has also overturned some articles of the Catalan education law not dealing with the language policy.
The use of Catalan in schools has become a hot topic in the run-up to Sunday's general election, with unionist parties accusing schools of "indoctrinating" students.
Only this week in a TV debate, the Spanish heads of the unionist PP and Cs parties called for Spanish to become the official working language in all schools in Spain.
The PP candidate for Barcelona, Cayetana Álvarez de Toledo, recently insisted that schools are "indoctrinating" students and that "separatism has turned Catalan into a problem."
In a recent campaign event, Cs candidate, Inés Arrimadas, vowed to impose Spanish as a working language in classrooms "so that children are not indoctrinated at school."