Ciutadans wants parliament to accuse government of promoting "revolt"
Catalan president is calling citizens to "public disorder," says unionist party in a motion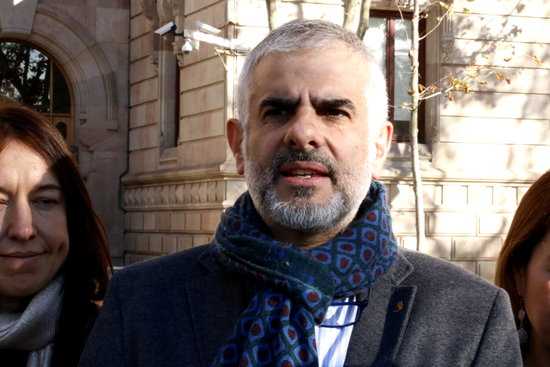 The main party in the Catalan parliament, unionist Ciutadans (Cs), wants the chamber to accuse the government of "constantly calling for revolt" in order to achieve "unilateral independence."
For Ciutadans, the current executive led by Quim Torra "continues the actions launched by the politicians prosecuted for the October 1 [referendum]."
The unionist party led by Inés Arrimadas says that Torra's cabinet is asking citizens to carry out "public disorder," as well as "insults," and "threats."
For these reasons they have put forward a motion in the chamber to accuse the government of "calling for a revolt."
In the same text, Ciutadans criticizes that the roadmap towards independence taken by the current and previous governments led the country to "social fracture," as well as "degradation of the institutions" and "the flight of more than 5,000 companies."
As the party also stated earlier this week, the motion denounces that the government "wants to achieve impunity for the jailed leaders." And, according to Ciutadans, they do it "insulting the state and the judiciary." A few days ago, an official for the party said that the talks between the Spanish and the Catalan governments revolved around getting "impunity" for the prosecuted officials, and were not over the 2019 Spanish budget.