Spanish and Catalan governments negotiating 'impunity,' says opposition leader
"Taxpayers are paying for public posts for those who absconded and carried out a coup d'état," says Inés Arrimadas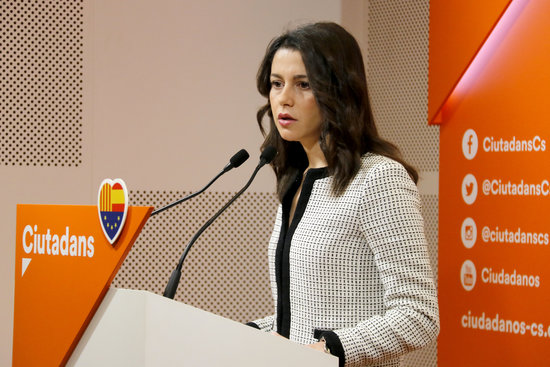 The leader of the opposition in Catalonia, Inés Arrimadas, has criticized the latest meetings between the Spanish and Catalan governments, with Spain's 2019 budget and the independence debate as a backdrop.
Also head of the unionist Ciutadans party, Arrimadas said that the pro-independence forces are "asking for privileges" in the talks. "What they are negotiating is their impunity and doing whatever they want," she said.
"Does anyone think that they are negotiating social spending?" she asked.
Government "covering" exiled leaders
In an interview with the Antena 3 TV outlet, Arrimadas also blamed the Catalan government for "covering" the leaders in exile.