Ciutadans calls for control of Catalan finances, police and public media
Albert Rivera urges Spanish president Mariano Rajoy to extend direct rule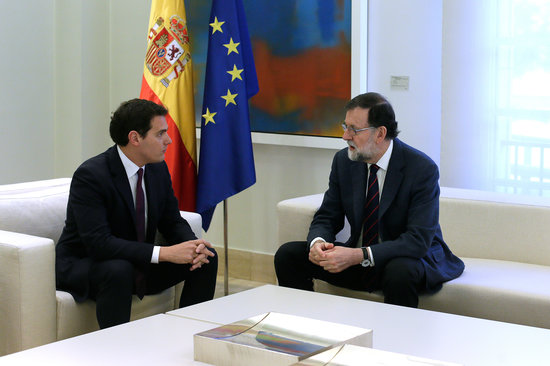 Ciutadans (Cs) leader Albert Rivera has called for direct rule in Catalonia to continue despite the formation of a new government. Rivera has asked Spanish president Mariano Rajoy to extend the takeover in order to cover public media, finances, foreign policy and Catalonia's own police force, the Mossos d'Esquadra.
"It's fundamental that public media defend the constitutional framework, act within the constitutional framework, and act in order to inform rather than making separatist propaganda," said Rivera.
Cs, the fourth largest party in the Spanish parliament is set to eventually overtake Rajoy's People's Party and head the Spanish government, according to recent polls. In Catalonia, Ciutadans became the most voted party in last December's election and currently leads the opposition in the Catalan parliament.