Check out our interactive tool to discover possible government pacts
68 seats needed for absolute majority not expected to be achieved by any one party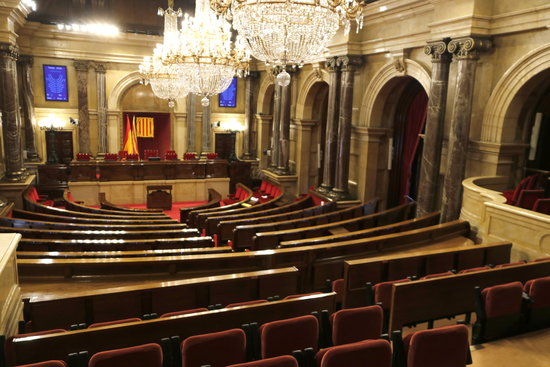 With no parties expected to gain the absolute majority of 68 seats needed to fully control the Catalan parliament, a political pact will have to be formed.
A stunning rise in vote has seen the Socialists neck to neck with pro-independence ERC, with the top three closed out by JxCat. Vox, the far-right party has been one of the winners of the night, coming in as the fourth most powerful party in the Catalan parliament.
Possible pacts include a pro-independence government supported with the votes of ERC, JxCat, and far-left CUP, the leading parliamentary majority in Catalonia since 2015. While ERC has ruled out any government deal with the Socialists, they could in theory reach a left-wing pact including ECP. The prospect of a unionist alliance (PSC, VOX, Cs and PP) would fall short of the seats needed.
To use the tool, click on the parties in the key to toggle them on and off, and to see what possible combinations could work to make the absolute majority needed.