Catalonia's foreign affairs plan curtailed for 'undermining' Spain's authority
Spain's Constitutional Court cuts back plan for overstepping state-level powers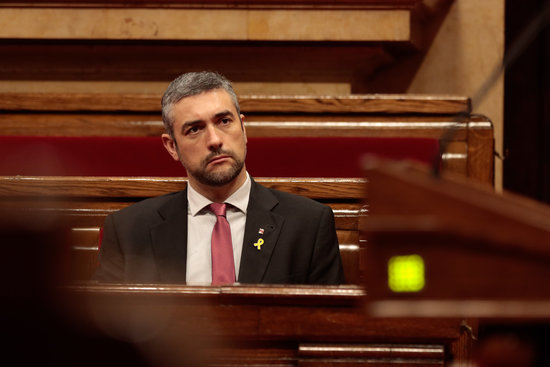 Spain's Constitutional Court has curtailed the Catalan government's latest foreign action plan saying it "undermines state-level powers," in a new blow to the cabinet's sustained efforts to have its own voice at the international level.
The government's 2019-2022 strategic plan for foreign action and relations with the European Union was presented in July last year, only to be put on hold in October while Spain's highest court decided on whether or not it contravenes the constitution.
Constitutional Court justices struck down sections 9 and 10, envisioning "stronger ties with the diplomatic and consular corps," "close, regular and fluid relations with Barcelona-based consuls," as well as Catalonia's "proactive participation in multilateral forums."
This move has surprised Catalan government officials, who argue the court should not have interpreted the plan as a means to project Catalonia's push for independence internationally but rather considered its text literally and within the current political context.
The ruling also annulled the roadmap to put the Public Diplomacy Council of Catalonia (DIPLOCAT) back to work after its dismantling during Spain's takeover of Catalan institutions following the 2017 independence push.
According to foreign ministry sources, however, it is not the council's continuity that is in question, but rather the concept of "public diplomacy."
These sources also claim the ruling does not affect Catalonia's offices abroad and that the new ones set to open in Tokyo, Sydney, and Dakar, which were approved on the same day as the ruling, will still go ahead as the sentence "does not prevent" the Catalan government from carrying out foreign action.