Catalan parliament will launch inquiry into Catalangate but Spain's congress rules one out
Ruling Socialist party prevents parliamentary investigation in Spain's lower house while court is only looking into espionage against PM and defense minister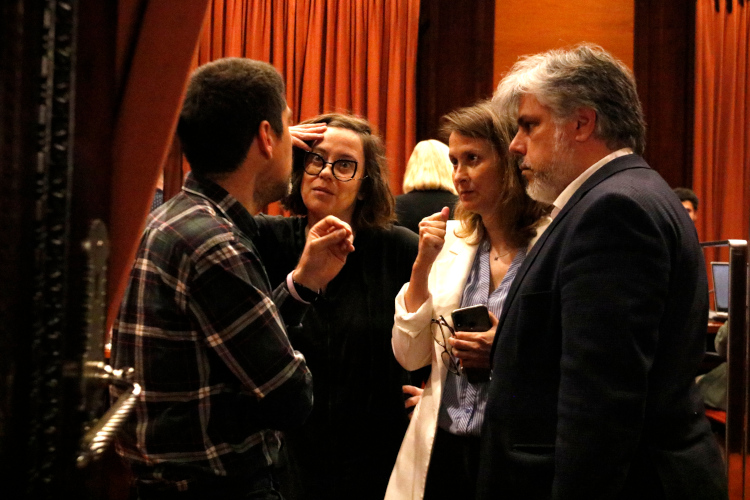 The Catalan parliament will launch an inquiry committee into Catalangate after a joint move on Tuesday by the three pro-independence parties – Esquerra, Junts and CUP – together with En Comú Podem, the Catalan allies of the Spanish government's junior partner.
The four parties want to shed some light on the alleged espionage against 60 Catalan pro-independence figures who have been named as victims of the controversy.
Also on Tuesday, the Spanish congress ruled against launching an equivalent inquiry committee over the same case. The Socialists, the party leading the government in Madrid, prevented it by joining the three right-wing parties (Cs, PP and Vox) to rule it out in a lower chamber bureau vote.
"The rejection of the Socialists to the committee is evidence of their hypocrisy when it comes to Catalangate," said Catalan president Pere Aragonès, one of the victims. Gabriel Rufián, a senior member of his party, Esquerra, added that the Socialists' move may destabilize the cabinet.
Esquerra has consistently backed the Socialist-led cabinet in congress in the past few years, helping key Covid-related measures to succeed and the 2021 and 2022 budgets.
The pro-independence party withdrew its support to the Spanish government in congress on Thursday over the Catalangate espionage controversy. Their lawmakers are essential to ensure a majority for PM Pedro Sánchez's executive in many votes.
National Court only looks into espionage on PM
Meanwhile, Spain's top criminal court, the National Court, has opened a case over the alleged use of Pegasus, but only on PM Pedro Sánchez and defense minister Margarida Robles' phones.
Those affected in Catalonia are already planning several lawsuits before several European countries, the UN and the EU. Also, lawyers affected by espionage are planning to sue NSO Group, the creator of Pegasus spyware, for being the "co-author" of what they consider to be an illegal attack on members of the pro-independence movement.
The first Catalangate espionage lawsuits were filed in Barcelona on Monday morning: one from civil society group Òmnium and another from far-left CUP politicians and an activist, both of which are against Israeli spyware developer
Human rights groups calls for independent investigations
In parallel, international human rights and civil liberties organizations have expressed their "outright rejection" of the use of Pegasus spyware "against human rights defenders, journalists, lawyers, members of civil society organizations, political representatives and the general public."
Digital espionage is not "legal or democratic" and an independent investigation is needed to provide "clarity," according to the manifesto presented on Tuesday and signed by more than 30 groups, including European Democratic Lawyers and the European Association of Lawyers for Democracy and World Human Rights