Citizen Lab investigating another 150 potential Catalangate phone hacking victims
Pegasus spyware could have infected contacts of already discovered targets, El Confidencial reports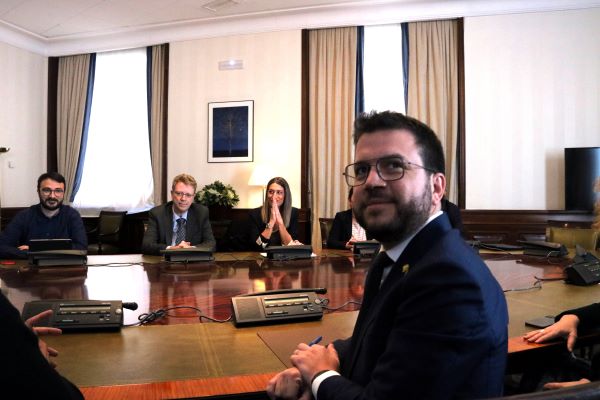 University of Toronto-based tech crime research group Citizen Lab is investigating whether another 150 people could have also been targeted with Pegasus spyware in the wake of the Catalangate revelations, online newspaper El Confidencial reported on Saturday.
Pegasus spyware allows people to control phones remotely by gaining access to a device's memory and activating cameras and microphones.
According to an article penned by journalist Beatriz Parera, the software developed by Israeli cybersecurity company NSO Group may have infected the phone contacts of the 65 already detected surveillance targets, which include prominent members of the pro-independence movement and their close contacts.
The potential new victims include journalists from both Catalan and Spain-wide media outlets.
Indeed, at an event on Friday in which the lawyers of the Catalangate espionage victims announced they, like Whatsapp, intended to sue NSO Group, Carles Puigdemont's attorney Gonzalo Boye suggested reporters may have been targeted as well.
"I encourage all journalists who have been in contact with any of the 65 Catalangate victims to look into whether they themselves were spied on," he said.
Former judge and current Spanish defense minister Margarita Robles' remarks asking what else a country was to do "when someone declares independence" have, within the independence movement at least, largely been interpreted as an admission of guilt.