Catalan ministers sent to jail
Spain's attorney general also requested €50,000 bail of for former Business minister who resigned in disagreement with declaration of independence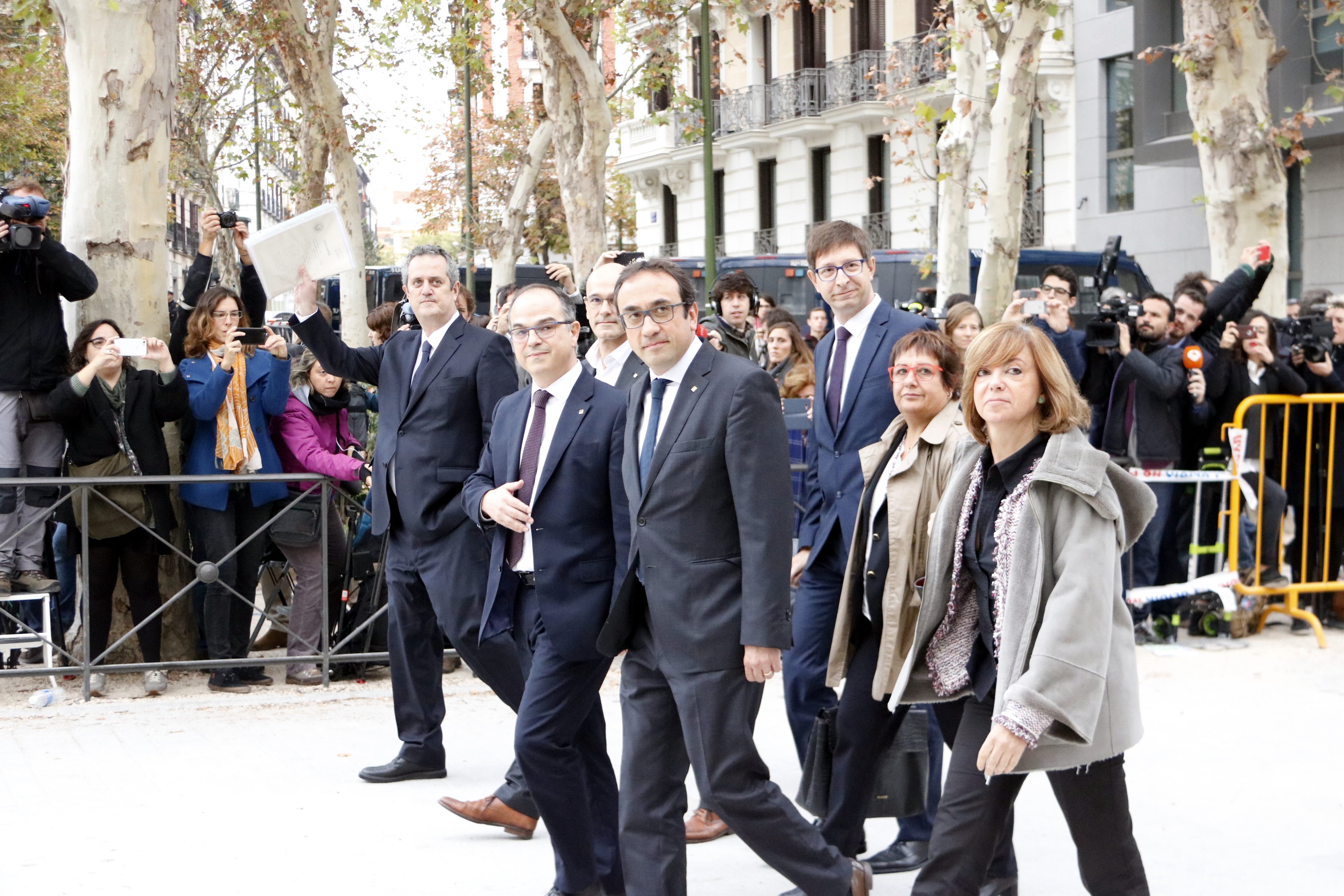 The Spanish prosecutor has requested prison without bail for the deposed Catalan vice president and ministers, except for former Business minister Santi Vila. Presiding Judge Carmen Lamela began hearing the case at 10am on 2 November, finishing the nine hearings at 12pm. Spain's attorney, Miguel Ángel Carballo, requested that the eight dismissed ministers from the Catalan government including the deposed vice president, be held without bail as a precautionary measure. The accused are Oriol Junqueras, Raül Romeva, Dolors Bassa, Carles Mundó, Jordi Turull, Josep Rull, Meritxell Borràs, and Joaquim Forn.
The Spanish prosecutor has asked for a less drastic precautionary measure for Santi Vila, former minister of Business, who also testified during the day. Carballo has requested bail for Vila, to be paid as a total of €50,000. Vila had, in fact, resigned in disagreement with the declaration of independence the night before it was voted on in Catalan parliament, on October 26.
Judge Lamela now has to deliberate whether to accept the measures requested by the Prosecutor's Office, as well as how to proceed as regards the six deposed Catalan ministers who did not appear in court as requested, due to their presence in Brussels. Deposed Catalan president Carles Puigdemont is included in the six who remain in the Belgian capital.
Always against violence and in favor of peace, say ministers to judge
All deposed ministers only answered questions from their own lawyers, but not from the prosecution. According to sources close to the dismissed Catalan government, they made clear that they have always acted against violence and in favor of peace. This is a critical issue, because the most serious crime they are being accused of, rebellion, has to involve "a violent and public uprising" against the Constitution, the Monarchy or any other major institution of the state, according to Spanish criminal law.